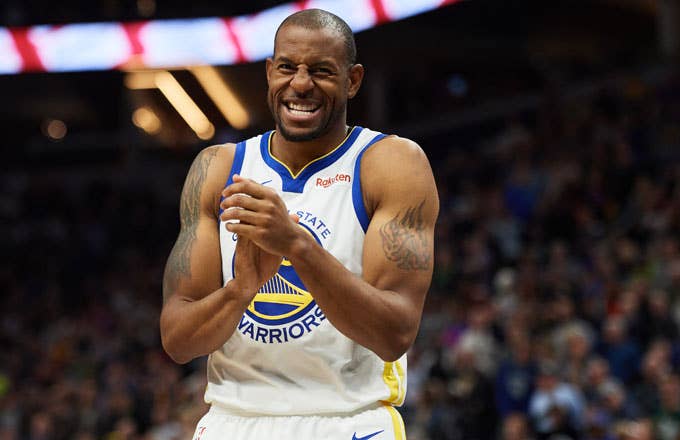 While Warriors fans who don't want to give up on this whole playing into June and usually winning it all (when healthy) thing may be nervous about the impending signing away of their injured free agents to be, Andre Iguodala isn't sweating the specter of the Knicks coming in and snagging either Kevin Durant or Klay Thompson. He said as much when he was asked about it on Monday on CNBC:
In fact the scenario, which was speculated upon throughout the season, was so implausible in the head of Iguodala that "he chuckled afterward":
Iguodala has previously made public his belief that Golden State's core would remain intact for the 2019-20 season. On Monday, he added that he hoped both of the aforementioned injured stars would find their way back to the Bay Area, though this tweet would seem to imply that he's considered other possibilities:
As for the Knicks, they continue to be mired in dysfunction:
Free agency starts six days from now.