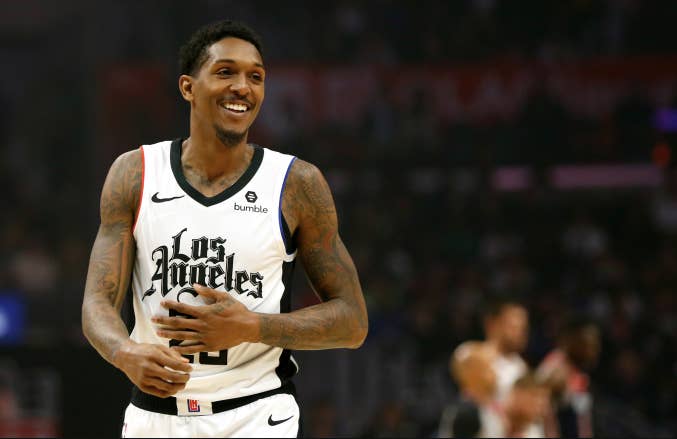 Congratulations are in order as Lou Williams' family has gotten a little bigger. 
Williams missed the Clippers' Tuesday contest against the Kings to attend the birth of his child. Along with taking a day off of work, Williams decided to give his first son a "unique" name that fits perfectly into the legacy he's built.
"I always said if I had a son, I was going to give him a unique name," Williams told FOX Sports following Thursday night's game. "Nothing was coming to me, so I just said, 'you know what, I'm going to name him six, spell it a little different, and just have some fun with it.'" 
So instead of the traditional spelling, Williams replaced the "i" with a "y" to make his son's name "Syx."
Williams is one of the most prolific bench player in NBA history. In March 2019, he passed Dell Curry for the most career points off the bench. He's also won the Sixth Man of the Year award three times in his 15-year career. This ties Jamal Crawford for the most ever. In fact, his bench production is so legendary that Drake paid homage to Williams by turning his cemented sixth man status into a double entendre for Toronto with the song "6 Man."
During an interview with Stephen Jackson and Matt Barnes' All The Smoke podcast, Williams spoke about his then-unborn son.
"I'm excited. I feel like this is going to be my first challenge as a father. With girls, you give a lot of the responsibility to the mom. With a boy you want him to be a mirror image of yourself," Williams said at the conversation's 36:30 minute mark before revealing his son's name. "Syx... Syx man. S-y-x."