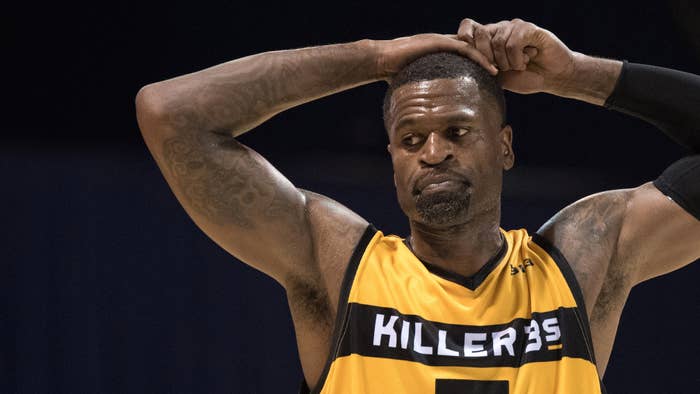 Stephen Jackson joined a growing list of celebrities on Tuesday, when he took to Instagram to mourn the tragic death of George Floyd.
In the clip below, Jackson said that he and Floyd were friends, and revealed that they called each other "twin" because of the nature of their relationship.
"This is what I gotta wake up to, huh?," Jackson said in Tuesday's post. "This is what I gotta wake up to. Floyd was my brother, man. We called each other 'Twin,' bruh."
Jackson went on to explain that Floyd moved from their native South Texas to Minnesota so that he could build a better life for himself. 
"My brother was only out there in Minnesota, he was changing his life, he went to Minnesota, he was driving trucks," Jackson continued. "I just sent him two, three boxes of clothes. My boy was doing what he was supposed to do, man, and y'all go kill my brother, man."
Jackson went on to post about Floyd throughout the day. 
Four Minnesota police were fired on Tuesday for their hand in Floyd's death. Protests also began Minnesota, as people gathered on Chicago Avenue in Minneapolis where Floyd was arrested and killed. They marched for nearly two miles before the demonstrations turned violent. Tear gas was deployed by the police into the crowd while officers in riot gear tried to get the people to disperse.