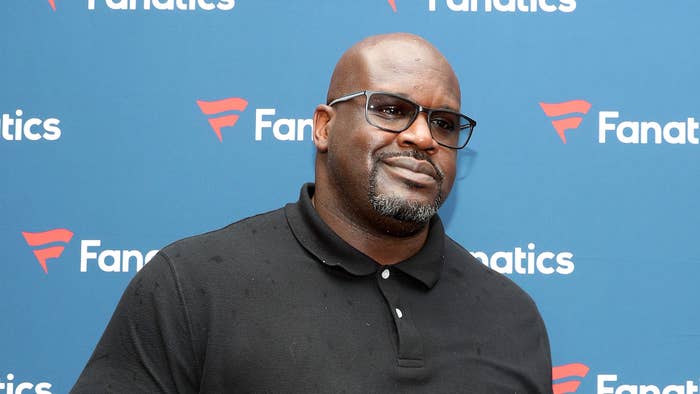 Netflix's Tiger King documentary has captivated viewers during this time of self-isolation. During the series, NBA Hall of Famer, Shaquille O'Neal, is mentioned as a supporter of Joseph Maldonado-Passage (Joe Exotic)'s zoo. This led to the Big Man taking some heat over the documentary's findings.
On an episode of his The Big Podcast with Shaq, O'Neal explained that he was merely a visitor at the zoo and has no connection to Exotic. Also, he was not aware of how bad the animals were being treated during his visits. 
"I was just a visitor. I met this guy. Not my friend. Don't know him. Never had any business dealings with him, and I had no idea any of that stuff was going on," Shaq said per TMZ. He went on to detail how a typical visit to The Greater Wynnewood Exotic Animal Park would go. 
"So we go in there, and it's a beautiful place, and the character that was there was Exotic Joe. We're there and I dropped some donations for the tigers' foods and all that. We take pictures with [the] tigers. We went back a couple times," he continued before claiming that he stopped going to the zoo once he found out how Joe Exotic was running his business. 
Most of the backlash Shaq is facing comes from a clip in Tiger King in which Shaq says he bought two tigers from Exotic.
Yet, Diesel claims that he doesn't own any tigers nor did he buy illegal cubs.
"I don't harm tigers," Shaq said. "I love tigers. I love white tigers. Do I put donations to these zoos to help these tigers out? I do it all the time. Do I own tigers personally at my house? No. But I love tigers."