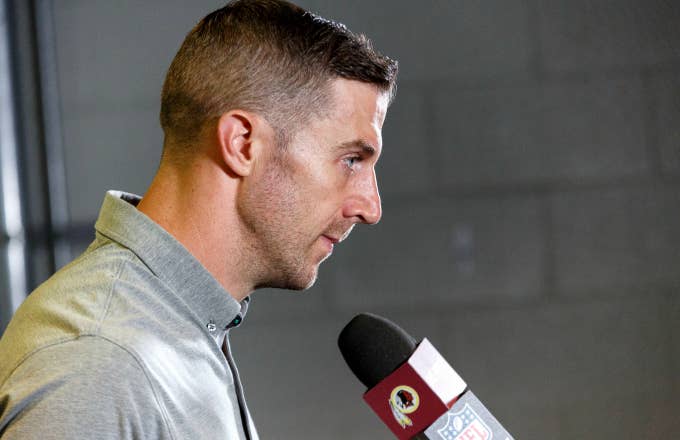 Redskins quarterback Alex Smith left Sunday's (Nov. 18) game against the Houston Texans on a stretcher after suffering a gruesome leg injury. 
Midway through the third quarter, Alex Smith dropped back in the pocket to attempt to convert a third-and-nine scenario. However, the Redskins pass protection was quickly breached by the blitz from Houston and two of the NFL's best pass rushers, J.J. Watt and Kareem Jackson, converged on Smith, sacking him for a big loss. While this seems that a routine football play, what happened during the sack resulted in a career-changing moment for the veteran quarterback. 
What can be gathered from the video is that Smith's leg was broken severely, yet after being taken off the field it was reported that Smith broke his both tibia and fibula and was taken into to immediate surgery.
While the break is ghastly enough, what makes the injury even eerier is that is it happened on the 33rd anniversary of the play shattered Joe Theismann's leg and ended the career of Redskins' quarterback.
While concussions have been the media's main focus when discussing the NFL's rule changes, preventing the types of injuries sustained by Smith and Theismann are also a point of emphasis for the league. It will be of interest to all football lovers to follow this injury closely as it may have a dramatic impact on the future of the game.