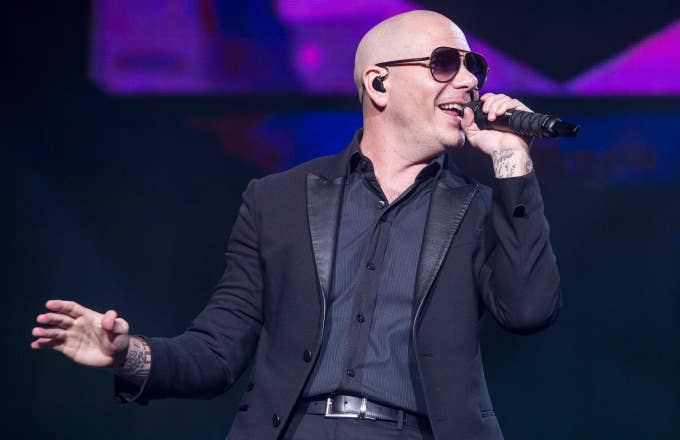 The NFL will take over Miami for this year's Super Bowl and Mr. 305 wants in. 
Sources close to the situation tell TMZ that Pitbull's team has been in talks with Jennifer Lopez and company about securing a cameo spot during her halftime performance. There are some important people behind Pitbull ready to throw their weight to see him get on the stage at Hard Rock Stadium. Per TMZ, the bosses over at Hard Rock International are letting it be known that they think Pitbull is the perfect choice to help bring an authentic Miami feel to the performance.
Jennifer Lopez and Shakira were announced as the Super Bowl LIV halftime show co-headliners this week. Fans started lobbying for a Pitbull appearance right after the announcement. Roc Nation, who's in charge of producing the show, said that "other surprise acts" will accompany Lopez and Shakira in Miami but remained quiet on specifics.