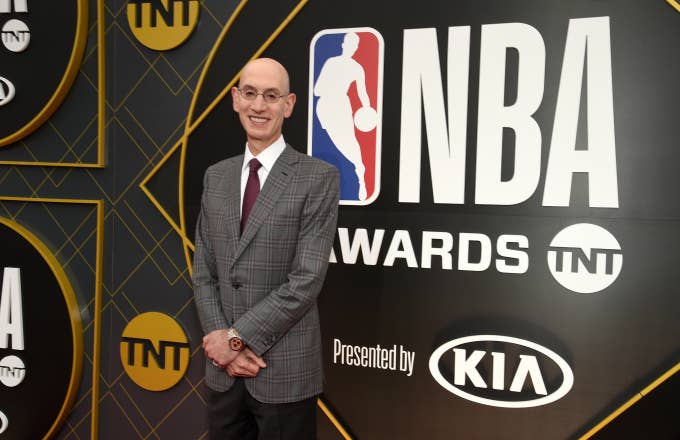 The NBA is reportedly looking into revamping their mental health policies for the 2019-2020 season. 
According to The Athletic's Sam Amick, the league will be implementing new mental health initiatives to which all 30 teams must adhere. The NBA will reportedly introduce these guidelines to team officials during their mental health and wellness meeting in Chicago on Sept. 12.
Per the Amick, one of the rumored requirements is for teams to make "one to two" licensed mental health professionals available to players in addition to having a licensed psychiatrist to help with issues when needed. Teams will also be required to have a "written plan" in case mental emergencies arise as well as have confidentiality policies. 
This comes after several NBA players have expressed this importance of maintaining mental stability. Kevin Love and DeMar DeRozan have been vocal about their struggles with mental health, while certain players think the NBA needed to implement a better system for athletes with mental health issues. In an attempt to be a players' league, commissioner Adam Silver has taken these critiques seriously.
"We are living in a time of anxiety. I think it's a direct result of social media," Silver said during a conversation at this year's MIT Sloan Sports Analytics Conference. "A lot of players are unhappy." 
This the next phase in the NBA's emphasis on mental health following the National Basketball Players Association's creation of the mental health and wellness program. This program was established last year and is currently headed by former NBA player Keyon Dooling.