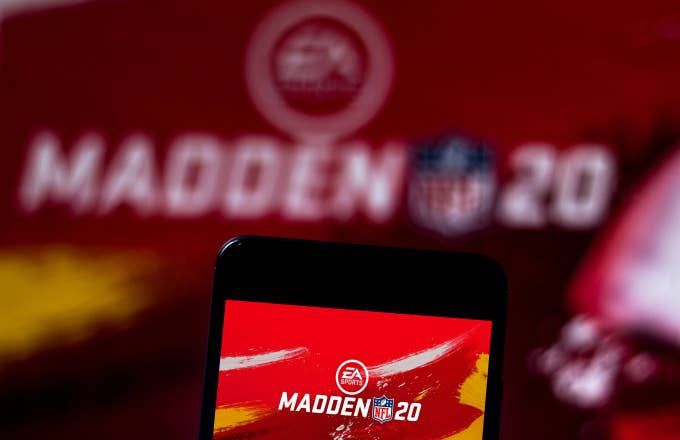 EA Games has revealed the player ratings for Madden 20 and fans are excited to see how their favorite NFL superstars' skill set are translated to the game.
When Madden 20 releases on Aug. 2, fans will see that only four players hold the coveted 99 overall rating. These are Seahawks linebacker Bobby Wagner, Rams defensive tackle Aaron Donald, Houston wide receiver Deandre Hopkins, and the Bears' Khalil Mack. Falling close behind with 98 overall is the Raiders new acquisition Antonio Brown. Although the way he forced himself out of Pittsburgh became a point of controversy, AB's skills speak louder than his antics. As a result, Madden couldn't help but acknowledge his dominance.
As for the quarterbacks, cover athlete and league MVP Patrick Mahomes edged out Tom Brady for the top rated QB on the game. The Chiefs superstar holds a 97 overall rating while Brady comes in at 96.
Like his quarterback, Kansas City's Travis Kelce is the highest rated tight end at 97 overall while Jacksonville's Jalen Ramsey (96) is the game's top cornerback. Similar to their on-field competition, power-house running backs Todd Gurley and Ezekiel Elliot jockey for Madden 20's top halfback with a 97 and 94 rating respectively.
The disclosing of these ratings also displays where a team is lacking. For example, the lowest-rated starting quarterback on the game is the Giants' Eli Manning (71). This puts Manning behind Ryan Fitzpatrick, rookie Kyler Murray, and others. Fans can view the full list of ratings at EA Sports' website. 
Some fans are pleased by the way Madden characterized these athletes. But others feel like the game is giving players who had one sensational season too much credit.
Players even got involved in the conversation. Los Angeles Chargers' receiver Keenan Allen went on record stating he won't be playing Madden 20 because they rated him an 89 overall.