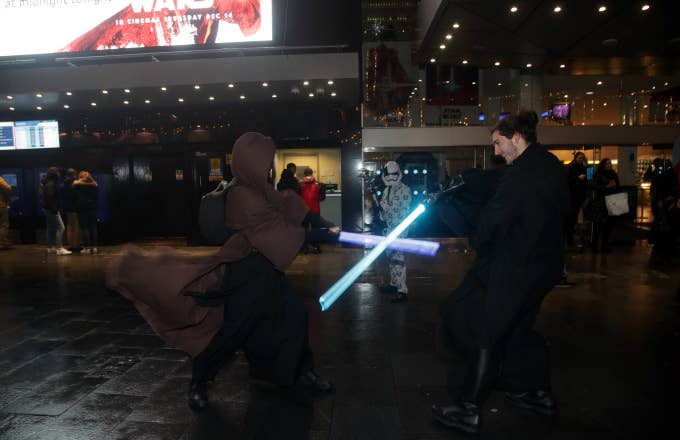 The Force is with the French, as their country has made lightsaber dueling an official sport. As reported by the Associated Press, the nation's fencing federation officially recognized lightsaber dueling as a competitive sport. It has granted the LED-lit, polycarbonate replicas the same status as the foil, épée, and sabre blades used by Olympic fencers.
This comes as France has experienced a spike in those interested in reenacting the epic scenes in Star Wars, leading to an established set of ruled and dueling etiquette.
That combined with the physicality of the contests prompted the fencing federation to back the sport in hopes to increase exercise. The institution hopes that enticing people to fight for the light or dark side of the Force will make people more active.  
"With young people today, it's a real public health issue," said federation secretary general Serge Aubailly. "They don't do any sport and only exercise with their thumbs. It's becoming difficult to [persuade them to] do a sport that has no connection with getting out of the sofa and playing with one's thumbs. That is why we are trying to create a bond between our discipline and modern technologies, so participating in a sport feels natural."