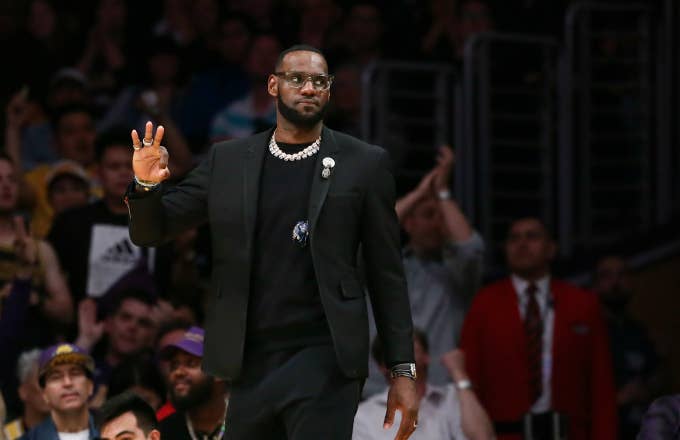 LeBron James continues to prove that this is more than a game as he returned to Akron, Ohio. to personally present his I Promise School (IPS) with a million dollar check.
On Friday, it was reported that the school James opened to serve at-risk youth was one of Dick's Sporting Goods' Sports Matter grant recipients. James unveiled this surprise at his alma mater St. Vincent-St. Mary High School where he let it be known that this money will be used to add a new gym to the IPS campus.
"To my kids, this is more than a gym," James explained. "The Dick's Sports Matter program is helping us provide even more opportunities. An opportunity to play and learn in a safe place that many don't have access to. I can't imagine where my friends and I would be if it weren't for the coaches and teachers who cared about us and the opportunities we had."
When IPS was first founded by Akron Public Schools and the LeBron James Family Foundation in 2018, the school took in 240 of the cities most at-risk third- and fourth-graders. Despite the perceived struggles of this demographic 90 percent of IPS scholars are outpacing their counterparts at other schools in Akron. This large percentage is expected to increase as the school grows with reports claiming IPS exhibited "extraordinary" test-score improvement.