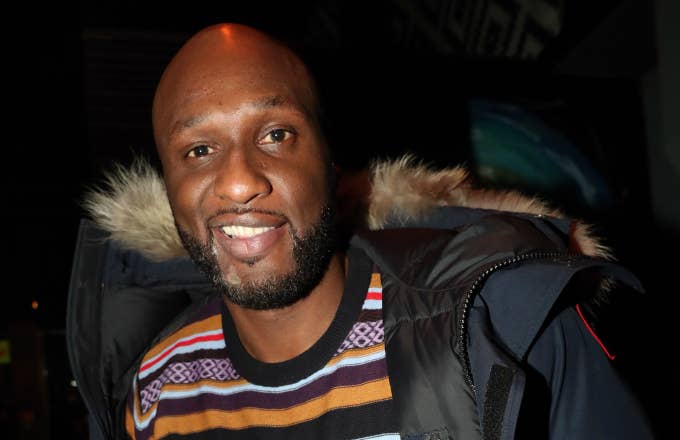 Ex-NBA star Lamar Odom is the latest entrepreneur to venture into the cannabis industry. The former star has now launched how own line of CBD vape pens. 
According to TMZ Sports, Odom's cannabis company Rich Soil Organics has partnered with Five Star Juice to release a line of disposable CBD products called the Odom Vape Pen. The former Sixth Man of the Year and the company is expected to officially announce their collaborative product this week at the upcoming Tobacco Plus Expo in Las Vegas.
Odom's move into the marijuana business has been in the works for a while. In 2015, after suffering a life-changing overdose that left him in a coma, Odom said that he found strains of weed that helped his recovery. 
"While going through rehab, I discovered certain strains that support wellness," Lamar told The Blast in April 2018. "Friends, associates, and ex-teammates asked me what solutions I was using on my road back to recovery, and that's when Rich Soil Organics was born."
Also during his road to recovery, Odom had close to 12 strokes and six heart attacks. Because of this, the former Laker credits CBD and other organic marijuana products as perfect alternatives to medicines for people who've had mirroring experiences. 
"It's a perfect time to offer these Cannabis solutions to the public who may be going through similar body issues as I am," Odom explained. 
Based on the Odom Vape Pen's pre-sale numbers, it is expected to be one a very profitable hustle for Lamar Odom who hopes joins the ranks of other big-name athletes like Joe Montana and Mike Tyson as cannabis moguls.