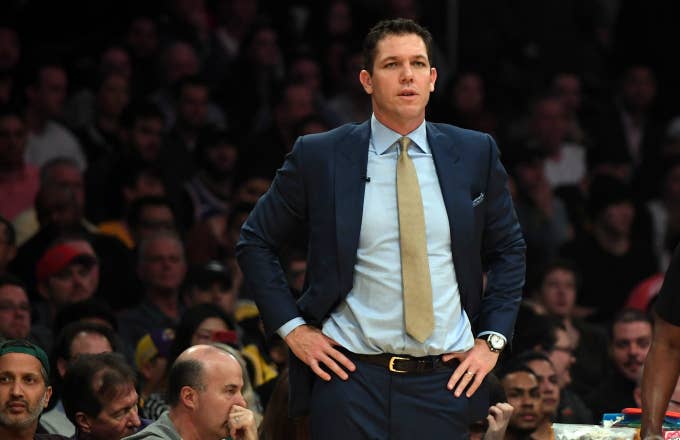 With the trade deadline approaching, tensions within the Lakers locker room appeared to reach a boiling point following Saturday's loss to Golden State. 
According to The Athletic's Shams Charania, Los Angeles' veteran players and head coach Luke Walton had a fiery argument that "stopped short of turning physical" after Walton suggested they play more team basketball. 
While JaVale McGee, Lance Stephenson, and Michael Beasley were the names reportedly at the center of the exchange, Stephenson took it upon himself to clear his name from the rumors.
Reports suggested several

#LaLakers

players were involved in a furious bust-up with head coach Luke Walton after their loss to the Warriors...

But Lance Stephenson took to Instagram to deny his role...

#NBA #LakeShow pic.twitter.com/A53oEJdldY
After news of the argument surfaced, many speculated that the beef was centered around lingering issues. Sources, however, claim that the media is merely blowing reactions to an emotional loss out of proportion. 
Amid the reports, the Lakers front office has been trying to put together a package that will help them land New Orleans center Anthony Davis. Young talent (Kyle Kuzma, Lonzo Ball) and veterans (Beasley, Rajon Rondo) have been named in trade reports, which is making the locker room uneasy.