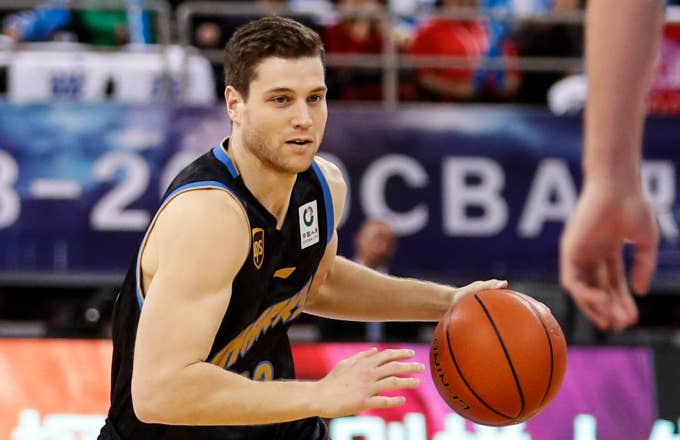 After lighting it up in China, Jimmer Fredette will get a second chance at NBA stardom. On Thursday, The Athletic's Shams Charania reported that Fredette has agreed to a two-year deal with the Phoenix Suns.
Fredette's in-the-gym range turned him into a household name while playing college ball at Brigham Young University. Unfortunately, that electrifying scoring ability did not translate to his first stint in the NBA. Despite being drafted with the tenth overall pick in the 2011 draft, Fredette bounced around the league averaging just six points in his five years in the NBA before heading overseas.
Yet, in China, Fredette seemed to return to the Jimmer that amazed fans at BYU. Not only was Jimmer named the Chinese Basketball Association's international MVP in 2017, but he also put up 75 points during a game in 2018. This along with being vocal about his desires to return to the NBA caught the attention of several teams. Now, the 30-year-old has the opportunity to help lead and mold a young Suns franchise that many predict to be playoff bound within the next two years.
Also, Jimmer's return to the NBA has basketball fans in a frenzy. Since his exit, the long-range three-point shot that became Fredette's trademark in college has taken over the NBA. Now, fans are excited to see how Jimmer will be used in a league that now welcomes his weapon of choice.