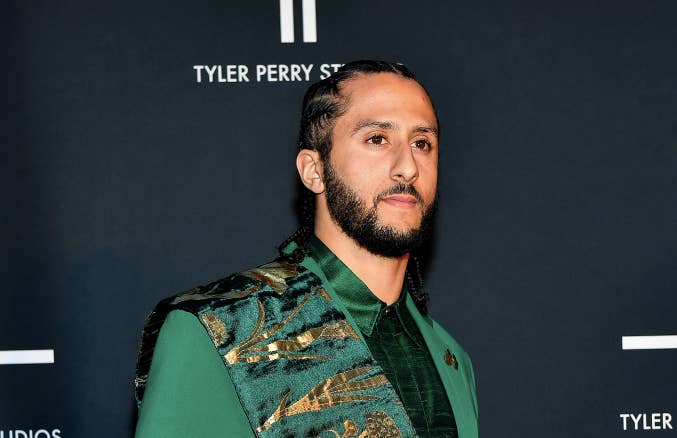 Since Manifest Destiny, America has been focused on conquering lands. To Colin Kaepernick, the killing of Iranian general Qassem Soleimani is just another example of the country showcasing its thirst for imperialism. 
On Saturday, Kaepernick took to Twitter to claim that America subjects black and brown people to terrorism so that it can keep "policing and plundering" their resources. 
"There is nothing new about American terrorist attacks against Black and Brown people for the expansion of American imperialism," he tweeted. "America has always sanctioned and besieged Black and Brown bodies both at home and abroad. America militarism is the weapon wielded by American imperialism, to enforce its policing and plundering of the non white world."
His. tweets come after Soleimani was killed by a United States drone strike on Friday. Soleimani was considered Iran's second-most powerful official. President Trump says the operation was done in an effort to "stop a war," yet it only further angered the Iranian government.
Despite receiving criticism from the public and other politicians, Trump stands by his decision. He claims that Soleimani was plotting attacks against the United States. Trump also claims that America has targeted 52 Iranian sites in case the country decides to respond to the killing of  Soleimani. 
The attack on Soleimani occurred near the Baghdad airport in Iraq. The Iraqi government was not informed of the operation until it happened. The Prime Minister of Iraq, Abdul Mahdi, describes the attack as a "clear breach of the terms of the American forces' presence" in the country. As a result, Iraqi politicians have voted to expel U.S. troops from the country. Yet since Soleimani's death, America has deployed thousands of troops to the Middle East.