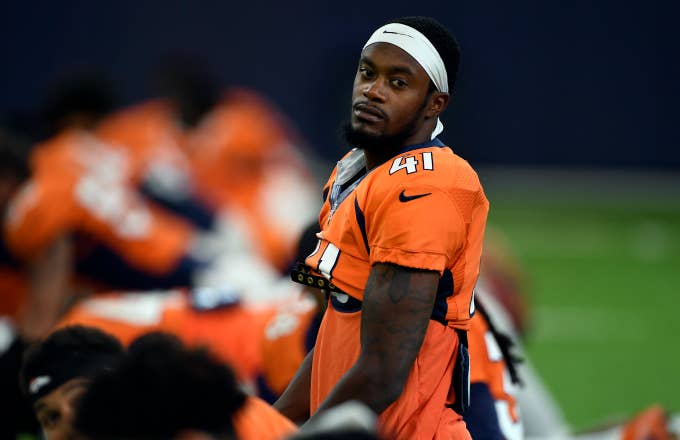 Football might be America's favorite sport, but it's a dangerous game filled with devastating injuries. Broncos cornerback, De'Vante Bausby, is experiencing what many can consider a very close call. 
Early in the second quarter of Denver's match-up against the Los Angeles Chargers on Sunday, Bausby was knocked out of the game following a collision with his teammate. The hit was so severe that the medical staff had to take him off the field on a backboard. While speaking on the incident to ESPN, Bausby states that he was never unconscious but he was unable to control his body.
"I just couldn't move, but I was still talking and everything," Bausby said. "The doc, the neurologist said I was going to be fine and I just trusted that, and after about 30 minutes I was able to wiggle my toes and after a couple hours I was able to regain full mobility so I was straight, I was fine ... They said I was paralyzed for 30 minutes, after 30 minutes I could wiggle my toes and after two hours I could move everything else."
After he was carted off the field, Bausby was taken to the Los Angeles Trauma Center. He underwent multiple tests including several MRI exams. Eventually, Bausby was discharged from the hospital and given permission to return to Denver.
On Monday, he was put on injured reserve with a "compression" injury. Broncos coach Vic Fangio told ESPN that the team will not rush him back on to the field.
"[H]e'll definitely miss some time, don't know if he'll miss the rest of the season or not," Fango said. "These things, the first few days, and week, will tell the story."
According to 9News, Denver has signed defensive back Coty Sensabaugh to fill the void left by Bausby's injury.