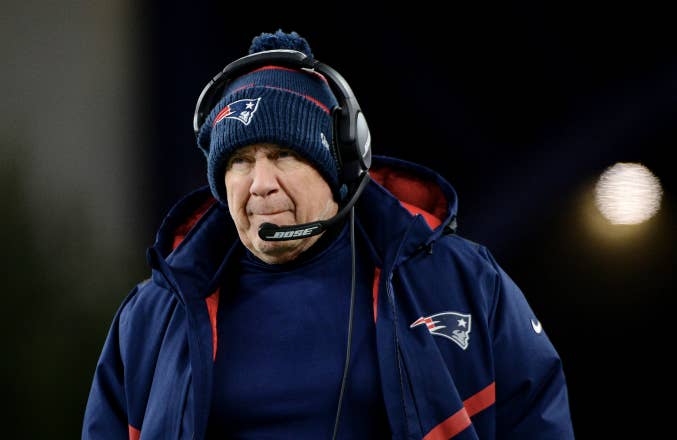 Bill Belichick and his coaching staff are expected to be cleared of any wrongdoing in relation to the Bengals filming incident. 
The NFL has found no evidence linking Bill Belichick or other members of the New England coaching staff to the last month's video. Although the coaching staff will not assume any blame, the team could still be disciplined, according to Washington Post.
It's unclear when the NFL will announce their findings, but the league's investigation into the matter is expected to be completed this week. Unless any "damaging evidence" is uncovered, insiders believe that the NFL will impose penalties consistent with game-day infractions. This could include a fine that exceeds $100,000 and a loss or reduction in value of a draft pick.
Last month, the Patriots admitted to violating NFL rules by videotaping the Bengals' sideline from the press box during the Cleveland-Cincinnati game. Although New England insists that this was for an installment of its Do Your Job docu-series, there were close to eight minutes of footage showing Bengals' signal-callers. Not only did this hold similarities to "Spygate," but the fact the Patriots played to Bengals right after did not help public perception. Belichick was reportedly "beside himself" about the controversy.
The production of Do Your Job is handled by Kraft Sports Entertainment, which oversees the Patriots brand but not the football decisions. Belichick "tolerates the intrusion of Kraft Sports Entertainment" and respects what it does for the team, but he didn't like the idea of people thinking that he's a cheater.