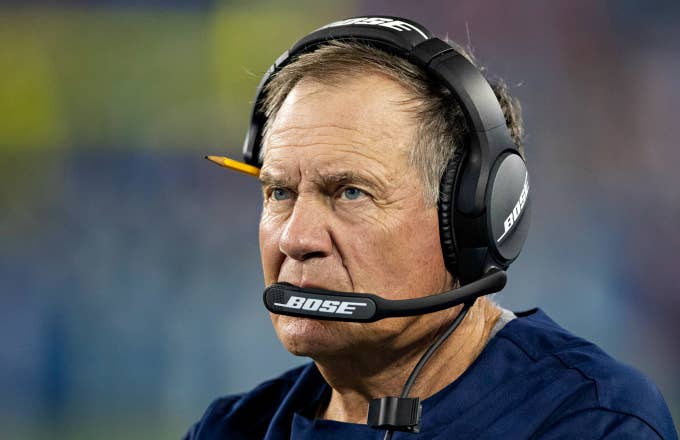 Like Boobie Miles, there's only one subject Bill Belichick only cares about and that's football. So when CBS Sports reporter Dana Jacobson asked the coach what caused the Patriots to cut ties with Antonio Brown, Belichick didn't grace her with an answer.
"We're focused on the Jets today," Belichick responded bluntly, bypassing Jacobson's question. While this is a very typical answer from Belichick, people were stunned by the way the coach stared down the reporter for simply doing her job, especially Jacobson's colleagues. 
Jemele Hill called the stare "weak and unprofessional," and said Belichick should be held accountable.  
Taylor Rooks also called the stare "unprofessional," and commended Jacobson for doing her job. 
Bill Belichick has been forced to answer a lot of non-football related questions ever since New England acquired Antonio Brown. After releasing AB, there has been a lot of speculation surrounding his exit. According to ESPN's Adam Schefter, Brown sent one of his accusers a series of text messages that constituted as "real evidence." As a result, New England decided to drop him from their roster. Brown didn't take this lightly. The wide-out went on a Twitter tirade on Sunday, where he likened his sexual assault allegations to Robert Kraft's legal issues. Also, Ian Rapoport claims that several Patriots players were not 100% behind Kraft's decision to move on from Brown.