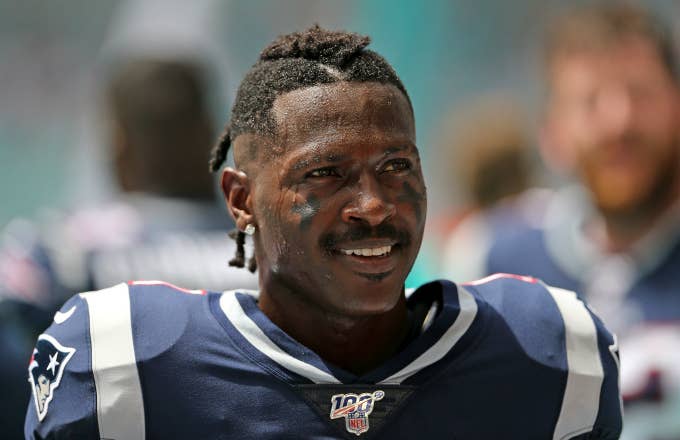 Antonio Brown's next NFL record might be in court.
NFL sources have told ESPN's Adam Schefter that Brown could become the first player in league history to file nine grievances and appeals against the NFL at once.
AB is taking the NFL to court in hopes of recouping the more than $61 million that the league supposedly took from him on his wild path to becoming a free agent. Currently, Brown only has eight grievances against the league, but it's likely that the NFL will further discipline him for his recent social media antics. If this happens, Brown will probably counter with another appeal, allowing him to make history with nine filed grievances against the NFL. 
So far, AB's grievances and appeals include:
Fine appeals with the Oakland Raiders: $215,000
Salary guarantees with Oakland: $29 million 
Signing bonus with Raiders: $1 million 
Oakland's unpaid Week 1 salary: $860,000 
New England Patriots' salary guarantee: $1 million 
Patriots signing bonus: $9 million 
Patriots' unpaid Week 3 salary: $64,000 
Patriots' option year in 2020: $20 million
AB made headlines again last weekend with another Twitter tirade. After announcing that he was done with the NFL, Brown attacked Ben Roethlisberger, Shannon Shape, and Robert Kraft.