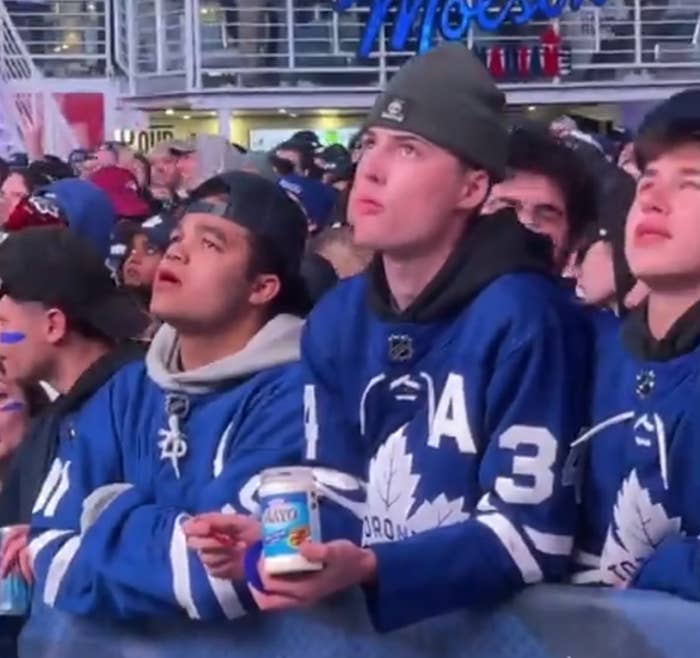 A Toronto Maple Leafs fan is getting noticed on social media for dipping his licorice in a jar of mayonnaise and eating it.
The fan was front row outside of Scotiabank Arena watching game two of Toronto's series vs. the Tampa Bay Lightning. After getting blown out in game one, the Leafs turned the tables with a 7-2 victory, so maybe the licorice/mayo combo is a good luck charm nobody's thought of yet.
Bardown posted the video in all its glory, with the caption: "The food combination we didn't know we needed."
Comments came in swiftly, from one asking if licorice in mayo was "Toronto's equivalent to Poutine," while an other recommended he switch to flaming hot Cheetos.
As the Leafs begin their annual quest for their first Cup since 1967, they also turned to Mighty Ducks actor Shaun Weiss for a pep talk. Goldberg might also be the reason the Leafs "got it in gear" last night against the Bolts.