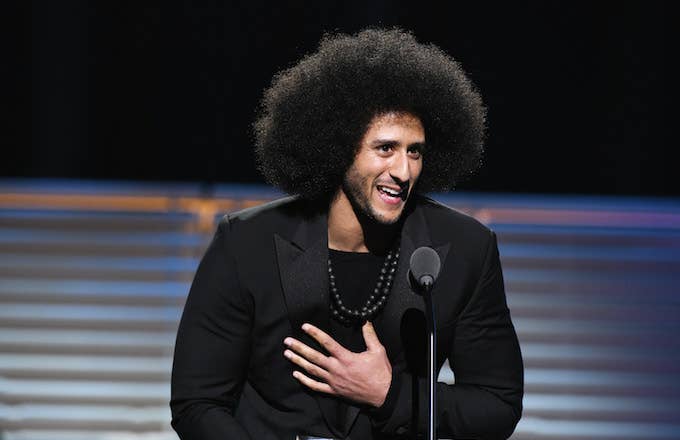 In September 2016, Colin Kaepernick promised that he would donate $1 million to charities actively supporting oppressed communities. The plan was to spread $100,000 across various organizations each month.
So far, Kaepernick has given $900,000 to 31 charities, each of which he's outlined on his website. Kaepernick says he'll be announcing the final round of $100,000 donations on Wednesday.
In a short video shared on Twitter Tuesday, Tanya Watkins of S.O.U.L. Chicago (a group Kaepernick donated to in December) said, "The reality is we are organized around these issues and fighting this system because we are directly affected folks who don't often have a voice, who feel like we don't often have a say. So for him to come and use his platform to reach back, that's absolutely amazing."
Previous donations have gone to organizations like J. Cole's Dreamville Foundation, Lower East Side Girls Club, Meals on Wheels, and Somalia Famine Relief.
In line with his decision to kneel during the pre-game national anthem ceremony, Kaepernick's donations have helped fund social justice efforts like anti-police brutality awareness campaigns and support for affected families.