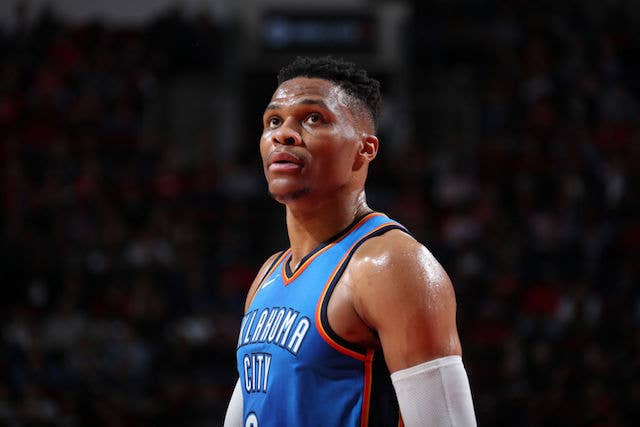 When prompted a question about the strike, Westbrook responded with praise: "Education is very important to me, with the teachers standing up for something they obviously believe in. That's helping the kids getting a better education. Them getting paid more. More funding for the schools is very, very important, so I'm definitely all that for that because I believe education is the key to a lot of different things going on in society."
Teachers walked out of their classrooms on Monday, and they don't plan on returning until their demands are met. NBC News reports there are pending legislative proposals to increase state revenue to $40 million annually, but those measures aren't expected to stop the strike. The Oklahoma Education Association wants significantly more funding.
The Oklahoma unrest follows solidarity with the West Virginia teacher strike. According to The Nation, the three unions—AFT-West Virginia, WV Education Association, and WV School Service Personnel Association—won their demands (including a five percent pay increase) after a nearly two-week strike.
Additionally, in Kentucky, teachers are demonstrating against a pension bill.