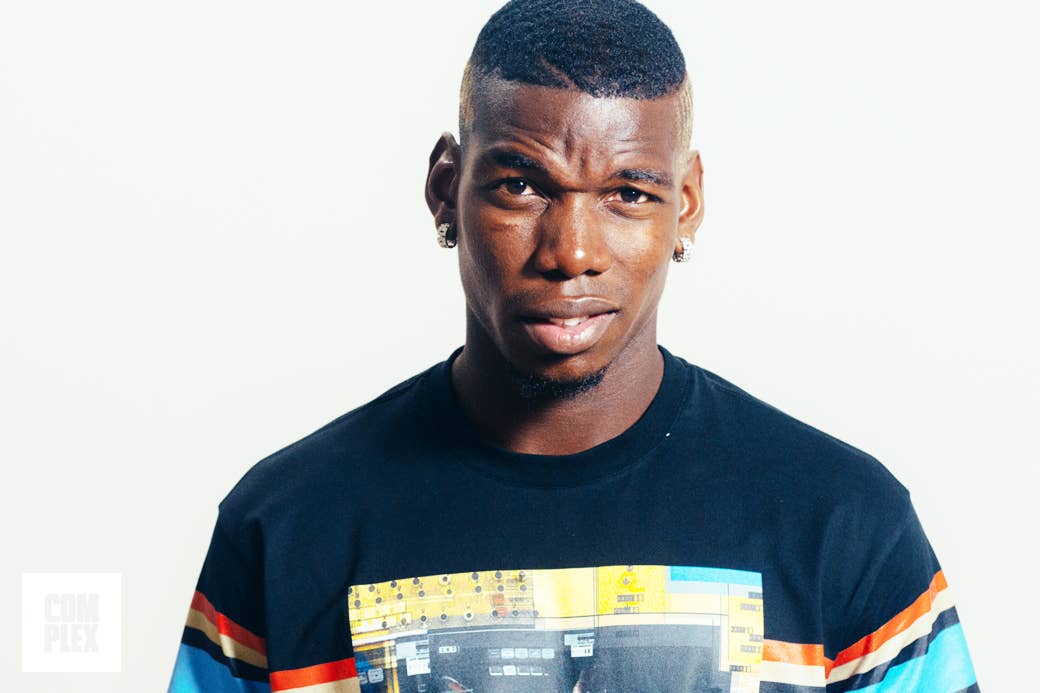 Every international tournament needs a poster boy and two years after Neymar cemented his superstar status as the face of Brazil's 2014 World Cup, the responsibility has fallen to Paul Pogba to fly France's flag the highest at Euro 2016.
The 23-year-old midfielder meets all the criteria needed to be football's next breakout star. His goals – and subsequent celebrations – are usually good enough to go viral, he has the type of style and individuality that's hard to find in the modern game and his ratings on EA SPORTS FIFA have made him even more of a cult hero.
Letting Pogba leave Manchester United in 2012 is still regularly labeled as the biggest oversight of Sir Alex Ferguson's career, but the Frenchman has long outgrown the shadow of Old Trafford. His form for Juventus landed him in the FIFA World XI for the first time in 2015 and he added to his extraordinary season by signing an astronomical sponsorship deal with adidas.
Euro 2016 is made for Paul Pogba. He spearheads a France side widely tipped for glory on home soil, 18 years after they lifted the World Cup on a famous night in Paris. That side was celebrated as a triumph for France's multicultural DNA and Pogba – black; muslim; the son of immigrants; from the suburbs of Paris – is the perfect man to carry those values forward.
Paul Pogba took Complex inside his world to discuss this summer's European Championship, his future with adidas and his unexpected friendships with rappers on both sides of the Atlantic Ocean. 
Complex: You're at the end of another successful season with Juventus, how are you feeling both physically and mentally ahead of what most be one of the most important summers of your career?
Paul Pogba: I just feel great, we [Juventus] didn't start in the best way but we finished it well, winning the league and the Italian cup. I can still play and I'm excited to get going straight away in the Euros. Mentally, I'm good – I just won the league and I'm always looking ahead to the next one. We just made history at Juventus – no team has ever done the double in Italy two times in a row – now I'm fresh for France.
You've won the Serie A title in all of your four seasons at Juve, so things on the pitch are good. How much do you enjoy living in Italy?
I just love to be in my home, chilling in my house with my friends. Turin isn't a real big town and there's not that many things to do here, but I do like to go out to Milan.
How do you look back on your time in Manchester?
I really miss Manchester because it's where I made the most of my teenage years and I had lots of friends there. It's a different culture, I found they're more open than French people. I was in digs with a family and they treated me like their son.
Was it a challenge to move to a different country at such a young age with a family that you don't even know?
I was ready in my head. I was focussed and knew I wanted to be in Manchester, to go there at a young age was fine. I wanted to play football, I knew that's what I wanted in my life and I was ready to make any sacrifice to do it.
How much do you think you matured in Manchester, on and off the pitch?
Not being with my family meant I had to grow up, I had to learn how to do everything on my own. I was also training with the first team – senior players – which I'd never done before and I always wanted to listen to them.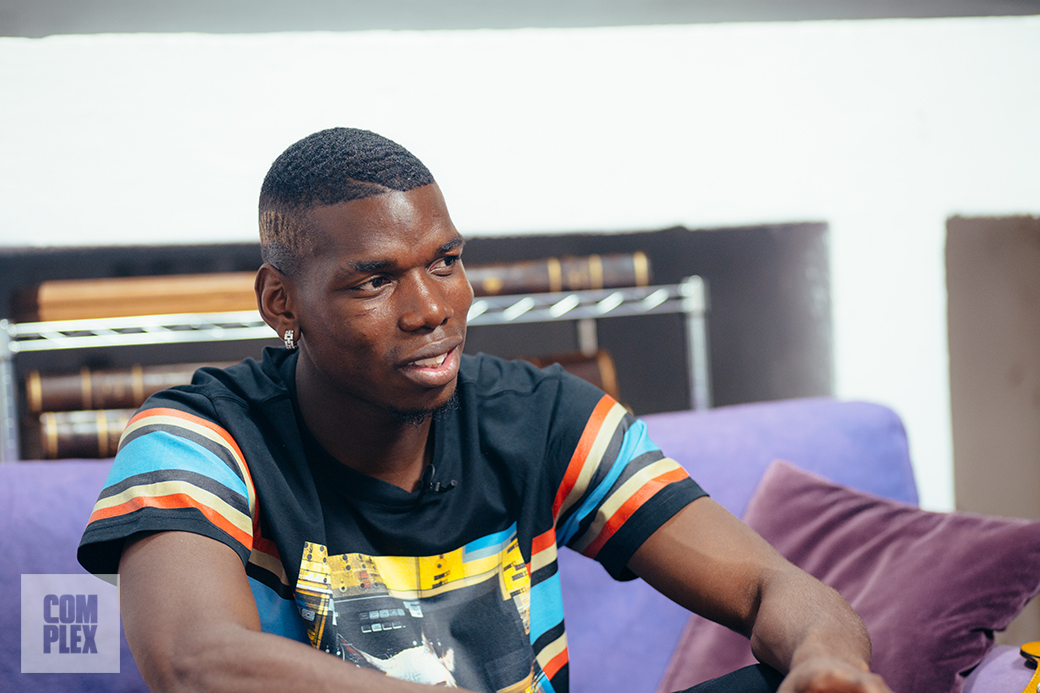 Do you still pay attention to the Premier League?
I do, the Premier League is so interesting. In every game there can be so many goals and you never know who's going to win, it's so exciting.
What did you make of Leicester City's fairytale success? Was that talked about much in your dressing room?
I'm obviously not the only one who was surprised to see Leicester win the league. When I watched them on TV, I saw them run and play for each other, just like a family. Of course, they had individual players who made a difference, too. You can tell there's an Italian manager in this team, there's something Italian there. If you watch them defend it's fantastic, it looks the same as playing a team in Serie A.
An example of how incredible that transformation was is N'Golo Kante – who went from being a lower league player in France to a member of your Euro 2016 squad. Did you know much about him before you saw him with France?
I didn't know him until I saw him with Leicester but once I saw him with the national team, wow. He was just running everywhere, he's so calm and he's a nice person, too. He works hard for the team and he knows where he wants to go. Three or four years ago he was in the French lower leagues, now he's about to play in the Champions League! That's the beauty of football.
"The Paris attacks didn't just affect France, they touched everyone in the world because these problems are everywhere. We are thinking about all those people but we have to fight this."
Euro 2016 will be the first tournament France has hosted since the 1998 World Cup, how important was that tournament to you as a young boy growing up on the streets of Paris?
Of course I remember, when we won the World Cup I was running down the street with my friends celebrating. I'll never forget the two goals Zizou scored against Brazil, it was the perfect final. To win the World Cup by 3-0 against a team like Brazil in front of your country really made it the perfect final.
Did that tournament play any influence in your love of the game to the point where it made you want to be a professional player?
Yes, it's true. That World Cup – and seeing Ronaldo play – made me play football. I loved to see him play and I had so many videos in my house, I spent loads of time watching those goals. It definitely inspired me.
Do you think you can replicate the success of France 98 at Euro 2016?
I certainly hope we can follow the likes of Didier Deschamps in lifting a trophy in front of our own fans. It could be beautiful. In 1984, we won in France. In 1998, we won in France and now we have the chance to do it again and follow our heroes of the past. Rating our team now, we have a great team. It's a younger team but of course we can do it, we have the quality and the right spirit and we're at home.
This tournament comes less than a year after the terror attacks in Paris last November. You played against England in a friendly days after that, what sort of atmosphere was in the air that night?

Seriously, it felt like the English people were with us that night. We felt everyone's pain in France and so did England. The Paris attacks didn't just affect France, they touched everyone in the world because these problems are everywhere. We were thinking about all those people but we have to fight this – we can't just stop the way we live, we have to move forward and for us that meant playing football. We try to not think about the bad things happening, but we'll never forget the people who died that day. Football can make people smile again.​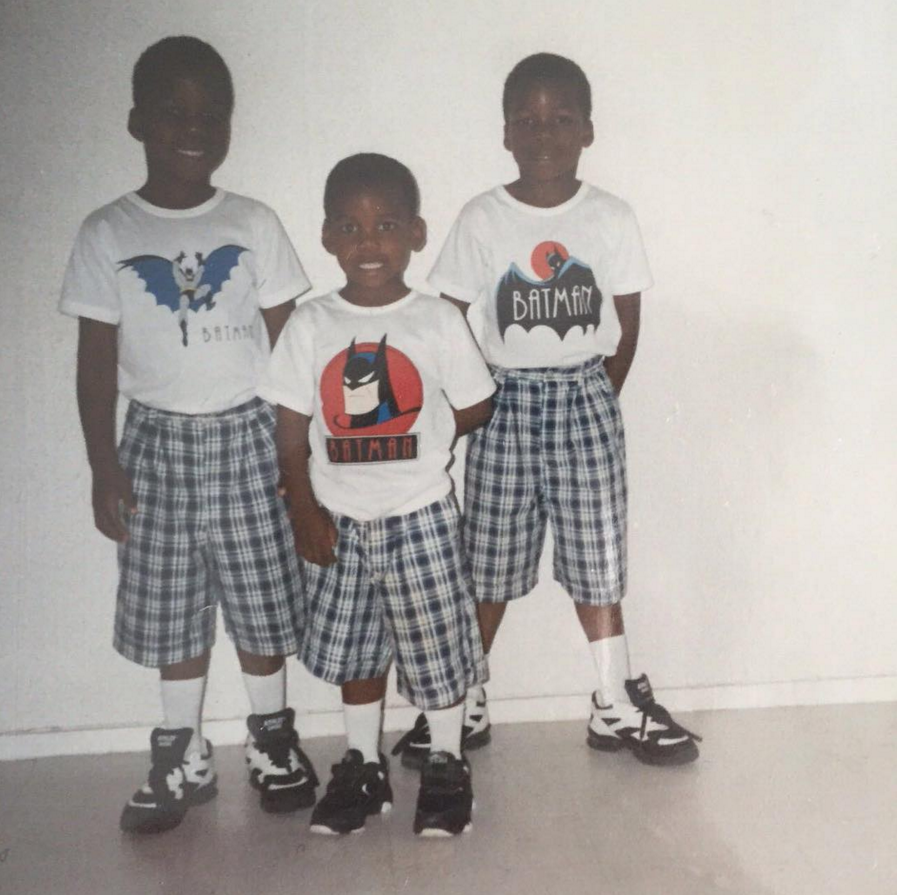 You have two brothers who are also both professional players in France and Scotland, was there much of a rivalry between you growing up?
I was always playing against them and always losing against them! They were stronger and more technical than me but I liked that. I always had the mentality to say 'one day I will beat you'. It made me better everyday but none of us ever got jealous, we're all so happy to be successful in our careers. We always encourage each other and I watch their games when I can, they watch mine. We have a great relationship.
Was playing on the streets of Paris a big part of your life growing up?
Yes, everyday. Everyday we'd go on the street to play 5v5 or futsal. That's Paris, when we play football that's how it is. We started out in the hood and we'd play between cars and stuff, it was never glamorous.
Was there a game you played in as a child that made you realise just how talented you were compared to your friends? A moment that made you think your dream was within reach?
To be honest, I never really had a belief that I'm better than anyone else – I just wanted the chance to show people I was better. I always wanted to win and whenever someone claimed to be better than me, my attitude was to say 'okay, let's play'. I always loved a challenge.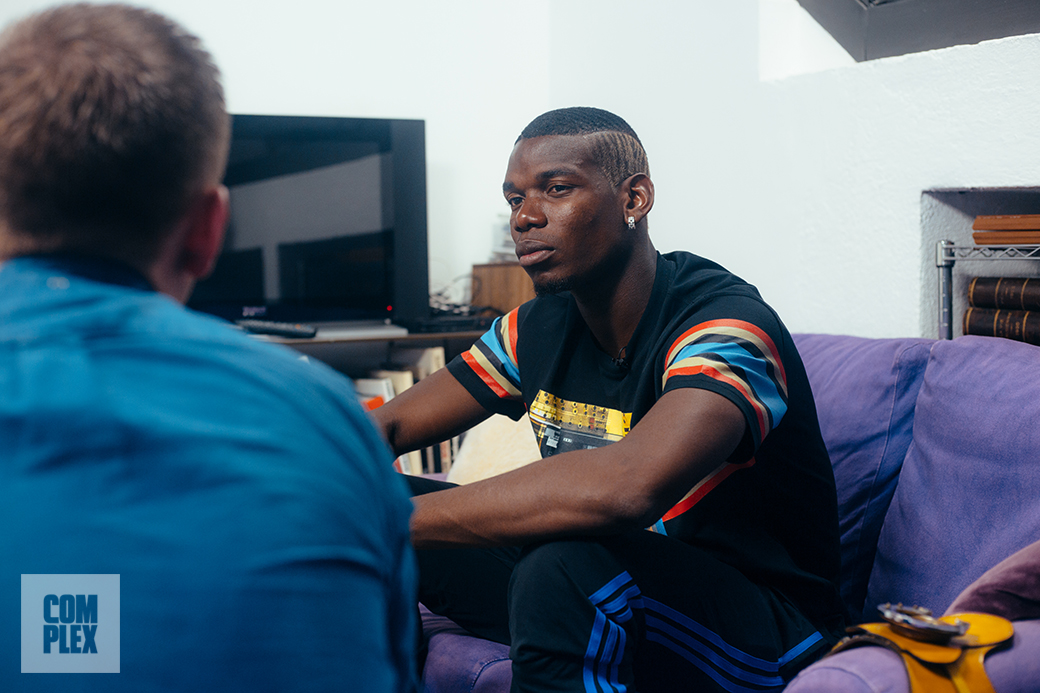 Talk about the huge deal with adidas that you signed earlier this year. What was it about adidas that made it the right place for you?
Since I was young, I was always playing with adidas – it's crazy. I always played with Predators, just like the ones Zizou used to wear. I chose adidas because of the product – I love the shoes and they just fit me. Once I wore adidas, it reminded me of when I was younger.
Pusha T recently posted a photo of your boots on Instagram, saying he was a gifted a pair by you. Do you know how that came together?
Pusha T actually helped me get with adidas, he made a nice video to encourage me to sign with adidas – and through that I saw adidas were genuinely interested in me, too. I thought I had to give him a little something, and the boots were a good place to start.
Pusha T and Kanye have both been very hands on in their roles with adidas. Would you like to follow their lead and work on the creative side of the company, too?
Yeah, that's the objective and it's what I want. It would be a good challenge for me, to make something outside of football and that's why I like adidas. It's about more than football. They want to make an impression on culture, too.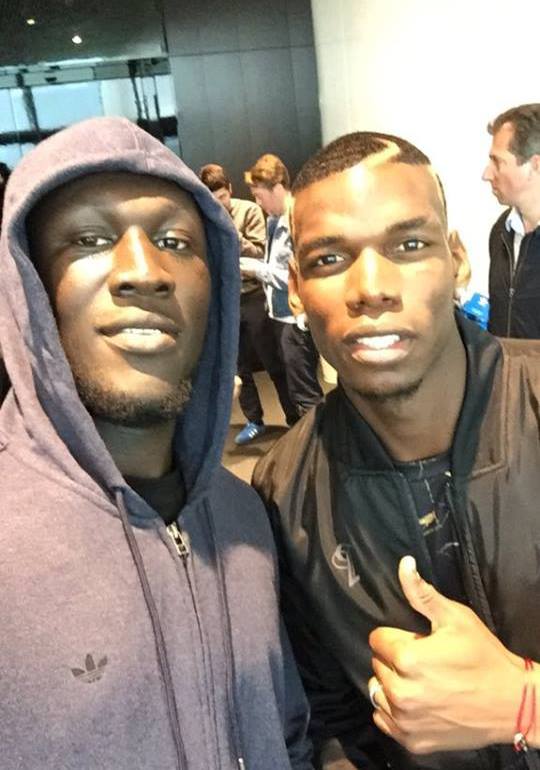 Stormzy is another adidas face and you met up with him over in Germany a few months ago, as we saw on Snapchat. What was that experience like?
It was very cool to see him, we're quite similar in many ways. I'm on football and he's on music but we both love what we do. I'd actually heard his stuff before, the 'Shut Up' freestyle, but I didn't know it was him. Once I saw him I said 'that was you!' and it was very cool, I actually love London. That's such an English track, it's proper UK rap and it reminds me of my time back in Manchester.
Aside from Stormzy, what are you bumping on the pre-match playlist right now?
I love American music, of course. Artists like Future, Drake, Fetty Wap, Young Thug, Travis Scott…US hip-hop is my thing. Not a lot of the other players like it but I put it on anyway. They're too old, I'm trying to educate.
"Holding up the Ballon d'Or, of course. That would be a dream, I'd Love it."
Your suit at the Ballon d'Or ceremony was also something that turned lots of heads.
Yeah, some people will like it and some people will hate it. I've always loved black and gold – they're my colours – so we tried it.
From looking at that through the TV and through your Instagram, you really seemed to enjoy that day and being named in the FIFA World XI obviously meant a lot to you.
It was an amazing honour. It was the first time I was there and hopefully not the last time. To be next to those amazing players who have been there for years and years, I was very proud of myself and my mother was very happy. People like my coach and others I'd grew with were very happy, it was such a good feeling.
What's the ultimate goal for Paul Pogba?
Holding up the Ballon d'Or, of course. That would be a dream, the Ballon d'Or is something else, I'd love it. But I'm still far away and there's work to do.
Paul Pogba will play for France at Euro 2016, which starts on June 10th.