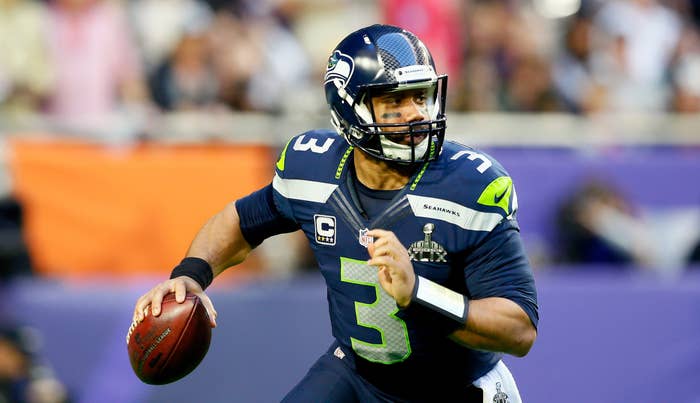 The Seattle Seahawks are trading superstar quarterback Russell Wilson to the Denver Broncos after weeks of negotiations between the two teams, ESPN's Adam Schefter reports. The trade is "pending a physical and Wilson's approval," per Schefter.
In return, the Seahawks will receive quarterback Drew Lock, tight end Noah Fant, defensive lineman Shelby Harris, two first-round picks, two second-round picks, and a fifth-round pick. The Broncos will receive a fourth-round pick in addition to Wilson. 
Schefter adds that Wilson's deal wasn't connected to Aaron Rodgers' huge new deal with the Green Bay Packers. Denver was rumored to be a potential destination for the reigning MVP. However, Rodgers signed a four-year, $200 million deal with the Packers on Tuesday, making him the highest-paid player in NFL history.
Following news of the trade taking place, Russell Wilson shared a message to his fans, writing, "Seattle, I Love You. Forever Grateful."
Wilson now joins a totally stacked AFC featuring the league's best young quarterbacks, including Patrick Mahomes, Josh Allen, Justin Herbert, Joe Burrow, Lamar Jackson.