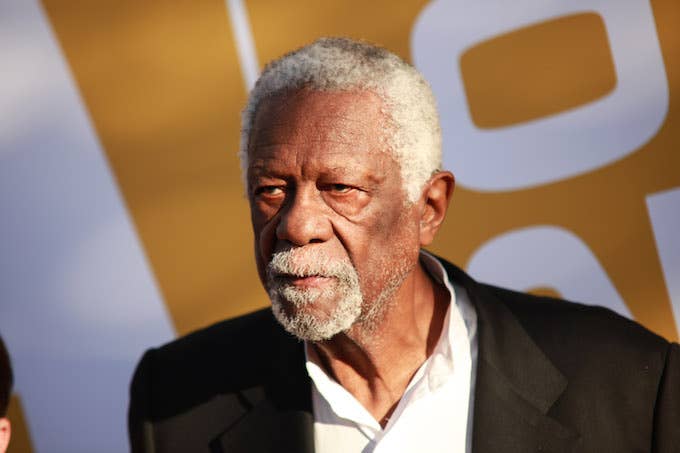 UPDATED 2:39 p.m. ET: Celtics Hall of Fame legend Bill Russell has come home, after being hospitalized due to heart trouble.
He took to Twitter on Saturday morning and wrote, "Thank you everyone for the kind thoughts, yes I was taken to the hospital last night & as my wife likes to remind me I don't drink enough. On my way home & as most my friends know I don't have a heart to give me trouble  @NBA @celtics @TMZ @TMZLive @NBAonTNT @MSNBC @YahooSports."
It looks like both Russell's health and sense of humor are still intact.
Original story is below.
Celtics Hall of Fame legend Bill Russell was rushed to the hospital on Friday night due to some heart issues, according to TMZ. Russell resides in Seattle, Washington.
Russell is said to have been experiencing heart trouble and shortness of breath, and is still in the hospital at the time of publication. The 11-time NBA champion was previously hospitalized in 2014, when he collapsed at a speaking engagement in Lake Tahoe. He recovered quickly, though.
Russell—who's, of course, one of the best to ever do it—was recently seen attending the first game of the Celtics-76ers playoff series.
Back in February, Chauncey Billups posted a photo of Russell flipping off the camera on Instagram. A legend.