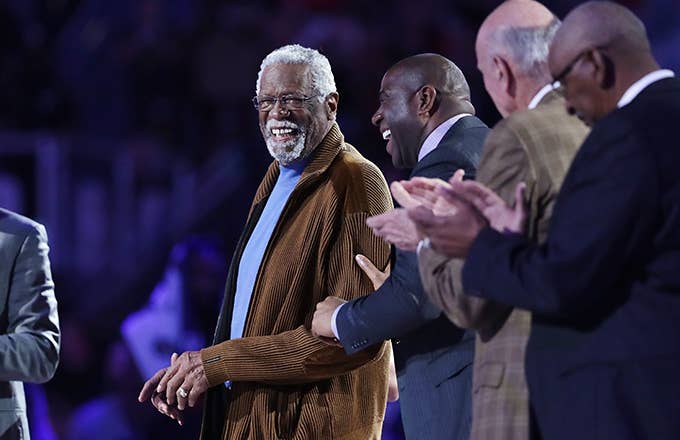 On Thursday, Chauncey Billups posted a #tbt on Instagram that had NBA fans freaking out. "The Legend himself paved the way for all of us that's been blessed to play hoop for a living," Billups said in his post of Russell flipping off the camera. Of course, fans immediately lost it  over the growing legend that is Bill Russell.
One of the best franchise players in NBA history still has it. Who doesn't love him at this point? His face in the picture is a mood that we've all felt in recent times, no doubt.
It didn't take long for accusations of Photoshop to hit, even though it seems like a very strange thing to want to Photoshop. Regardless, Twitter seems incredibly happy to see that Russell is capable of sass in his old age.