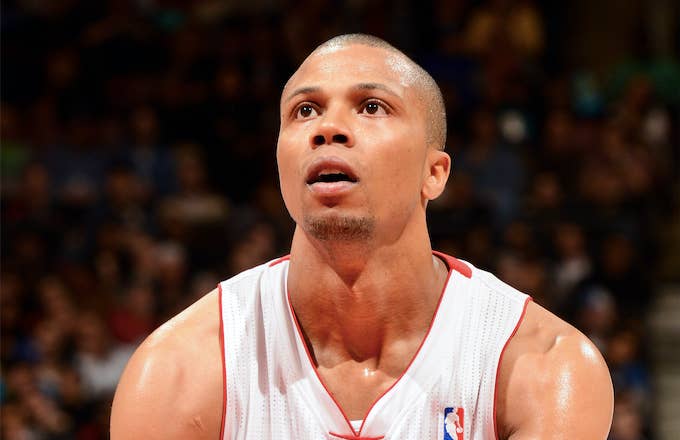 It appears Sebastian Telfair is no longer behind bars.
Days after receiving a 3.5-year prison sentence for gun-related charges, the former NBA star was reportedly released on $500,000 bail. The team at TMZ got ahold of the legal documents that outline the term's of Telfair's release: The 34-year-old must surrender his passports, stay in NYC, wear an ankle monitor, and be on house arrest from 7 p.m. to 7 a.m.
Though Telfair's sentencing was significantly lighter than the 15 years he was originally facing, his attorneys have filed an appeal and asked that Telfair be released as "the process plays out." So, yes, Telfair is now out of prison, but his freedom may be short-lived depending on the outcome of the appeal.
The case stems from the athlete's 2017 arrest on weapons- and drug-related charges. Telfair was taken into custody following a traffic stop in which officers allegedly discovered marijuana, three loaded firearms, one semi-automatic rifle, and a bulletproof vest inside his vehicle.
Telfair was convicted on a charge of second-degree criminal possession of a weapon back in April, and received his sentence  in Brooklyn Supreme Court.
"My kids gonna think I hurt somebody," he reportedly said. "... Please don't take me from the society right now. I'm 34. I can go play in China for another six years, take care of my family."
Telfair's NBA career began in 2004, when he was drafted by the Portland Trail Blazers. He remained in the league until 2014, when he signed with the Xinjiang Flying Tigers.