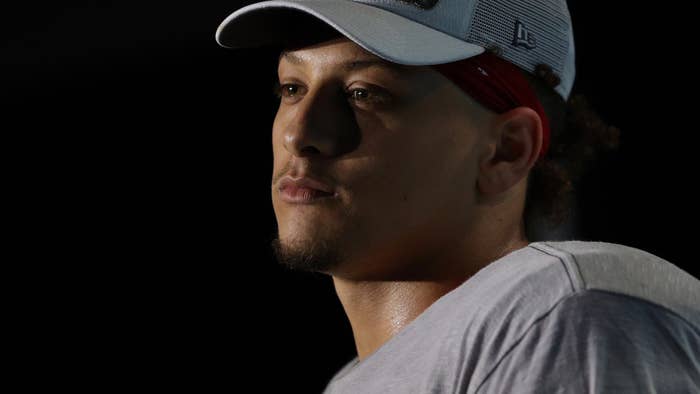 In wake of the nationwide protests against police brutality and racial injustice, the NFL announced Thursday it was pledging an additional $20 million to help the fight against systematic racism. 
Hours after the NFL's tweet, some of the biggest names within the sport shared a powerful video demanding the league to do more. The 1-minute clip sees athletes asking "what will it take" for the NFL brass to finally take a solid stance against racism and admit their mistakes in handling the issue.
The video includes appearances by Kansas City Chiefs stars Patrick Mahomes and Tyrann Mathieu, Cleveland Browns' Odell Beckham Jr., Dallas Cowboys' Ezekiel Elliott, Arizona Cardinals' DeAndre Hopkins, New Orleans Saints' Michael Thomas, New York Giants' Saquon Barkley, and Houston Texans' Deshaun Watson. 
"What if I was George Floyd?" some of them ask, before naming other victims of police brutality and violent racism. "I am George Floyd. I am Breonna Taylor. I am Ahmaud Arbery. I am Eric Garner. I am Laquan McDonald. I am Tamir Rice. I am Trayvon Martin. I am Walter Scott. I am Michael Brown Jr. I am Samuel DuBose. I am Frank Smar. I am Phillip White. I am Jordan Baker."
The athletes then tell the league they will not be silenced and assert their right to peacefully protest, before expressing what they want from the NFL.
"This is what we, the players, would like to hear you state: We, the National Football League, condemn racism and the systematic oppression of black people. We, the National Football League, admit wrong in silencing our players for peacefully protesting. We, the National Football League, believe black lives matter."
You can watch the video below.