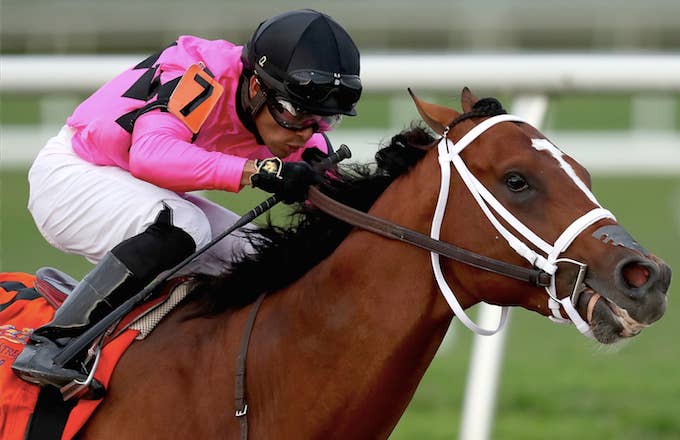 The 2019 Kentucky Derby ended in historic and dramatic fashion. And, naturally, Twitter users had a lot to say.
Country House, a 65-to-1 underdog, was declared the winner of Saturday's race after first finisher Maximum Security was disqualified for interference. The moments leading up to the controversial ruling played out on live TV, after Country House's jockey Flavien Prat and trainer William I. Mott filed an objection, claiming Maximum Security had obstructed the path of several horses.
The Associated Press reports race stewards spent about 20 minutes going over footage from the race, and ultimately stripped Maximum Security of the win. The decision marked the first time a Kentucky Derby first finisher was disqualified. 
"It's bittersweet. You always want to win with a clean trip and have everybody recognize the horse as the very good horse and great athlete that he is," Mott told the AP. "Due to the disqualification, I think some of that is diminished."
He continued: "I don't think Luis Saez (Maximum Security's jockey) did anything intentionally. My heart actually aches for them a little bit. That's the way it is. I've been on the other end of it, just not in the Kentucky Derby."
Check out reactions to the controversial win below.