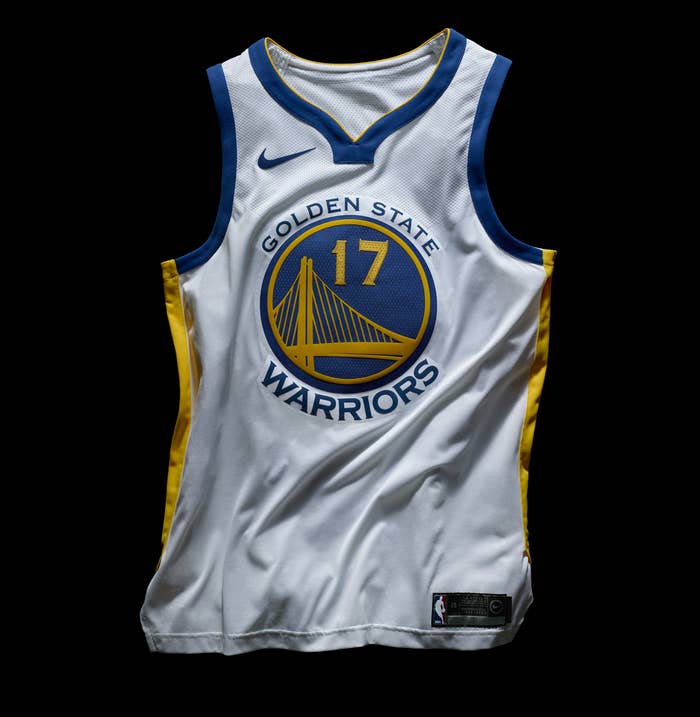 When NBA players take the court next season, they're going to look dramatically different than they did last season. Many of them will be wearing advertisements on their jerseys as part of a new initiative that was launched by the NBA in an effort to increase the revenue brought in by the league. But players will also look different because they will be wearing brand new uniforms courtesy of Nike.
Nike first announced that they would be getting into the business of making NBA uniforms in June 2015, and since then, they have spent countless hours working directly with NBA players to create uniforms for each team. They started by creating 3D body maps for players to track the heat and sweat that their bodies produce, and they used that information to make adjustments to the weight, fit, and overall construction of the uniforms that they eventually created.
Nike also came up with a bunch of ways to make their new NBA uniforms more eco-friendly. All of the new Nike uniforms are going to be constructed using Alpha Yarns and recycled polyester, with about 20 recycled plastic bottles going into every single uniform. Nike claims that the yarn that is used will help wick away sweat about 30 percent faster than the Adidas NBA uniforms that have been used in recent years.
Outside of altering the design and construction of the uniforms, Nike is also doing away with the "home" and "road" designations that have traditionally been given to NBA uniforms in the past. Rather than having home teams wear one specific uniform at home all season long, home teams will get to pick from one of the uniforms created for them for home games. Each team will have four "editions" to pick from, with the editions being "The Association Edition" and "The Icon Edition" as well as editions inspired by the athlete's mindset and the communities that support each team.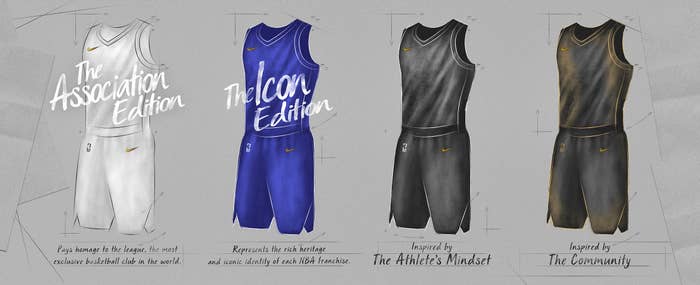 In addition to creating new uniforms for NBA players, Nike is also going to be releasing new socks and tights that are meant to be worn with their uniforms. You can check out the Warriors jersey above. Nike is expected to show off other new team jerseys and uniforms this summer.