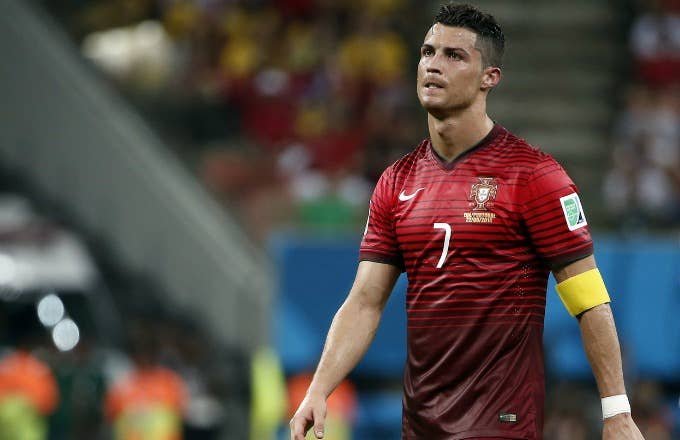 For most of this year, there have been reports circulating about Cristiano Ronaldo's interest in playing for MLS at some point within the next few years. As recently as September, it sounded like he could be headed to the U.S. as early as next summer. But now, it sounds like MLS is the furthest thing from his mind.
During an appearance on ITV's The Jonathan Ross Show on Thursday, Ronaldo revealed that he wants to end his career "with dignity." And that apparently means that he will not end it in "the United states, Qatar, or Dubai." He tried to backtrack from that statement by saying that the soccer in those countries isn't bad.
"That does not mean it's bad play in the leagues of the United States, Qatar, or Dubai," he said, "but I don't see myself there."
But…yeah. It's not hard to read between the lines and see what he meant.
Send all complaints, compliments, and tips to sportstips@complex.com.
[via The Guardian]