It seems like Cristiano Ronaldo is constantly about to leave Real Madrid, but this time there's a new destination. 
According to reports in France, this is going to be Ronaldo's last season in Spain. Football writer Frederic Hermel claims that he has "information that confirms" Ronaldo is off in 2016 with the usual suspects PSG and Manchester United being contenders for him, as well as clubs from the MLS. If he did make the move to the U.S. next year, he'd only be 31 and almost definitely still one of the best players in the world. So it'd be a massive coup for whichever MLS team he goes to.
Despite the rumours, it's probably not going to happen.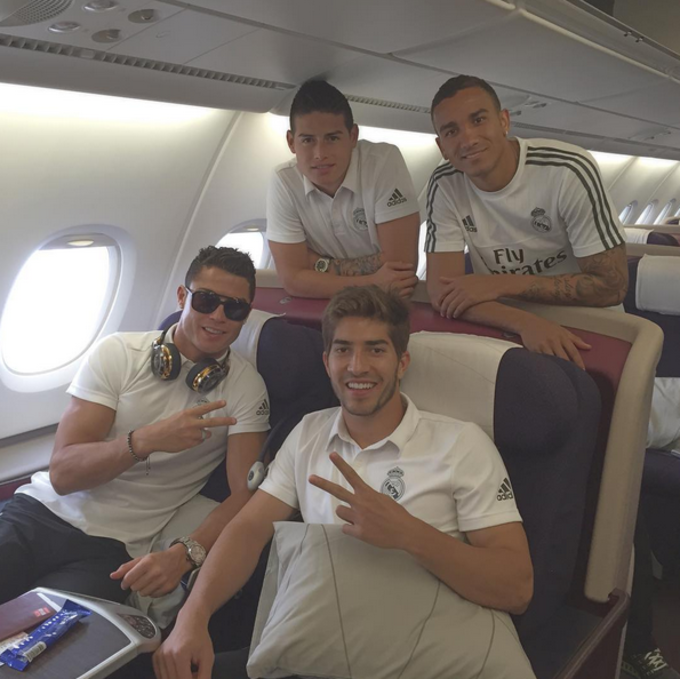 Over the past couple of years, Ronaldo has just kept breaking records. He's only two goals away from breaking Raul's longstanding Real Madrid goal record (323 goals), and he's done it in only 304 games and the Messi vs Ronaldo debate is still raging. On top of that, it's only been a couple of weeks since Real Madrid's president said that he was only for sale if a club could pay €1 billion (about £729 million), and that's unlikely. So the end of this season looks a bit early for him to head for semi-retirement in America.
It's more likely, though, that he'll leave in 2018 when his contract expires, or even next year if Real Madrid decide to cash in on their most valuable player before he leaves for nothing. So sorry Americans, PSG fans and Manchester United fans, you're probably going to have to wait a little bit longer.
[via Bleacher Report]