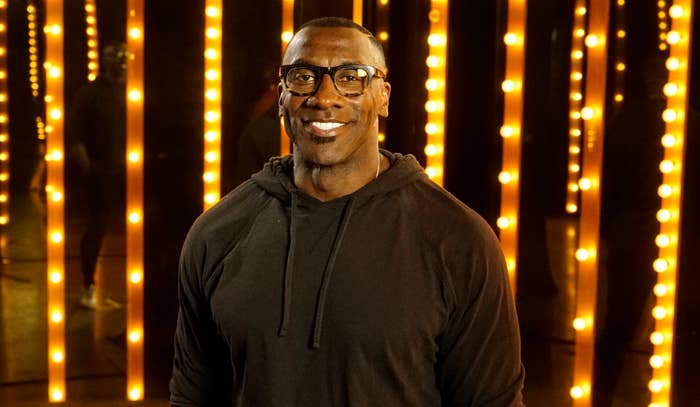 Months after leaving FS1's Undisputed to join ESPN's First Take, Shannon Sharpe is opening up about his relationship with former co-host Skip Bayless.
During a recent appearance on Steven A. Smith's podcast, the Hall of Fame tight end shed light on the lack of communication he had with Bayless.
"Skip would get to work, I would get to work," Sharpe explained. "It was really like a heavyweight fight. We barely talked … it was very little communication. I took my cues from him. He was not a guy who was very talkative in the morning. I just learned he doesn't want to be bothered, and I was OK with that."
Elsewhere in his conversation with Smith, Sharpe detailed a heated on-air confronation with Bayless, which ultimately led to the duo parting ways.
"In all of my TV career, that probably was… I remember going home, calling my sister, I called my brother … It took a lot for me to not put my hands on him, it actually did," Sharpe shared. "Why would I be jealous of Tom Brady. …Tom was like me, given an opportunity. He made the most of that opportunity."
Sharpe continued by crediting the arguement for being a breaking point in his relationship with Skip, as Sharpe felt disrespected by someone he felt was his equal on Undisputed.
"He [Skip] felt that he could go over the top in that situation," Sharpe said. "Whatever the relationship is, once one partner has no respect for the other, the other partner then in turn loses respect for said partner, then I think it is only a matter of time because I felt in that moment he had lost all respect for me. …This is Undisputed. Skip and Shannon. This is not yours. So, it really, really hurt me. Had I attacked him personally live on television, what would've happened?"