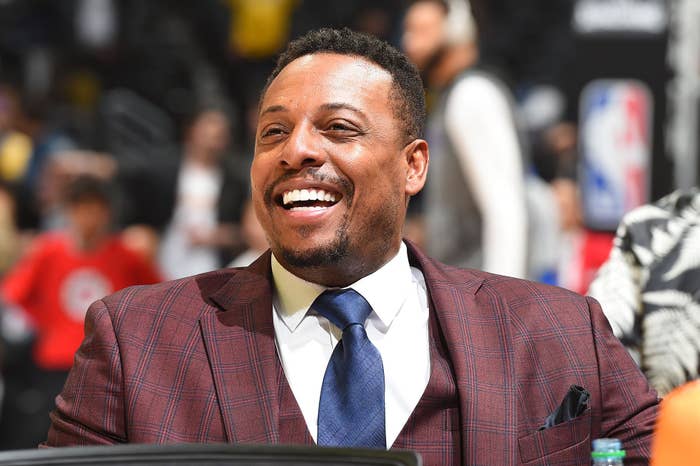 Since making the transition from NBA player to ESPN analyst, Paul Pierce has developed quite a reputation for delivering controversial takes. No stranger to internet slander, the former Boston Celtic is being clowned for a whole different reason today after hopping on Instagram Live Friday night with a room full of strippers.
In the clip below, Pierce can be seen smoking and playing poker with his buddies while several women twerk in the background. 
It didn't take long for basketball fans, along with the rest of Twitter, to start roasting the former All-Star, with many wondering what Pierce's employer, Disney, thinks of his wild night.
Since retiring from the league in 2017, Pierce has been an ESPN NBA analyst for the network's NBA coverage on NBA Countdown and The Jump. He joined ESPN as a regular studio analyst in August ahead of the 2017-18 NBA season. Previously, he joined ESPN's and ABC's NBA Countdown as a guest analyst during the 2017 and 2016 NBA Finals. 
On Saturday evening, Pierce tweeted "good morning," hinting he had such a good time that he slept-in all day.