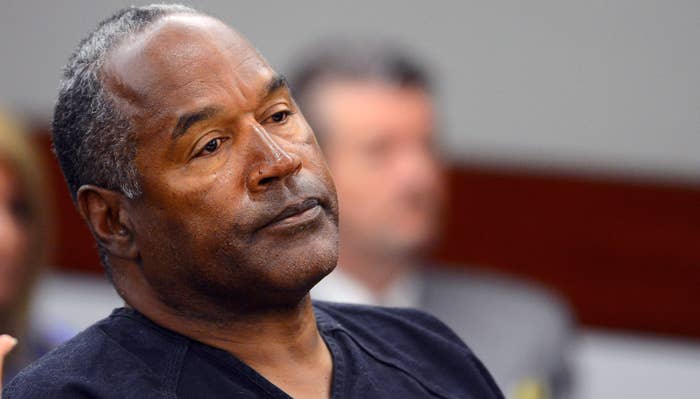 Nearly five years after his release from prison, O.J. Simpson is being sued over the 1995 deaths of his ex-wife Nicole Brown and her friend Ronald Goldman.
TMZ reports Goldman's father Fred is applying for a renewal of his old judgment against Simpson, claiming the former NFL star owes him $96 million over the murder of his son. 
The news arrives 25 years Simpson ordered to pay $33.5 million to the Goldman family after he was found liable in the 1994 killing of Ronald. 
"In 2015, Fred [Goldman] said with interest, O.J. owed him $57 million," the outlet reports. "But, in the new docs, Fred now says interest has continued to pile up over the last seven years and has now reached nearly $97 million."
Back in 2017, Goldman filed court documents that would allocate money Simpson made from anything ranging from interviews to show appearances and presentations to help pay the $70 million wrongful death judgment he owes them. 
Goldman and Brown were murdered at Nicole's home in Brentwood, California, on June 12, 1994. Simpson was acquitted of their killings in '95, before he was found liable for both deaths in a 1997 civil lawsuit.
Simpson subsequently served nine years at Lovelock Correctional Center in Nevada after being found guilty on kidnapping and robbery charges stemming from an incident at a Las Vegas hotel in September 2007 involving memorabilia.