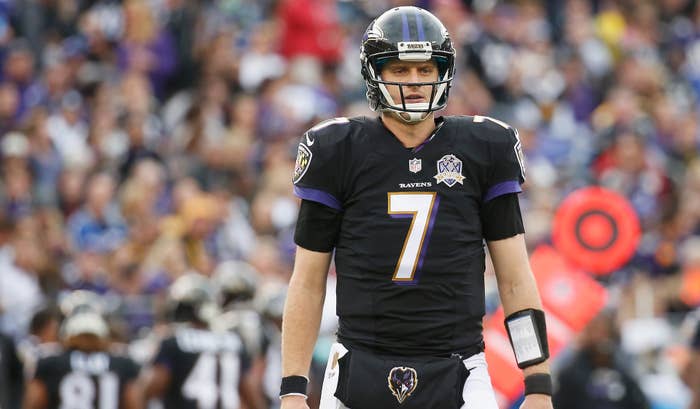 Former NFL quarterback Ryan Mallett died in Florida at age 35.
ESPN reports "an apparent drowning" incident took place at a Destin beach at around 2:12 p.m. Law enforcement was called to the scene after a group of people swimming in the Gulf of Mexico struggled to find their way back to shore.
When first responders arrived at the scene, Mallett was not breathing. He was transported to a local hospital, where he was pronounced dead.
Mallett—a star QB out of Texas—was recruited by the University of Michigan, where he played his freshman season before transferring to Arkansas. Mallett emerged as a star there in 2009, throwing for 3,624 yards and 30 touchdowns. He finished his career as a Razorback throwing 62 touchdowns and 19 interceptions.
"We are shocked and saddened by the passing of Ryan Mallett," the University of Arkansas said in a statement on Twitter. "He was a Razorback legend with larger-than-life talent and a personality to match. He led our program to some of our best moments in recent memory. He will be missed by everyone who knew him. Our thoughts and prayers are with his mother Debbie and his extended family."
The New England Patriots selected Ryan Mallett in the third round of the 2010 NFL Draft. Mallett would go on to play seven seasons in the NFL with the Patriots (2011-13), Houston Texans (2014-15), and Baltimore Ravens (2015-17).
Tom Brady, for whom Mallett was a backup quarterback on the Patriots from 2011-2013, issued a statement mourning his former teammate. "We lost a great man," Brady wrote on his Instagram Stories on Tuesday alongside a photo of them together. "Praying for the Mallett family and all their loved ones tonight."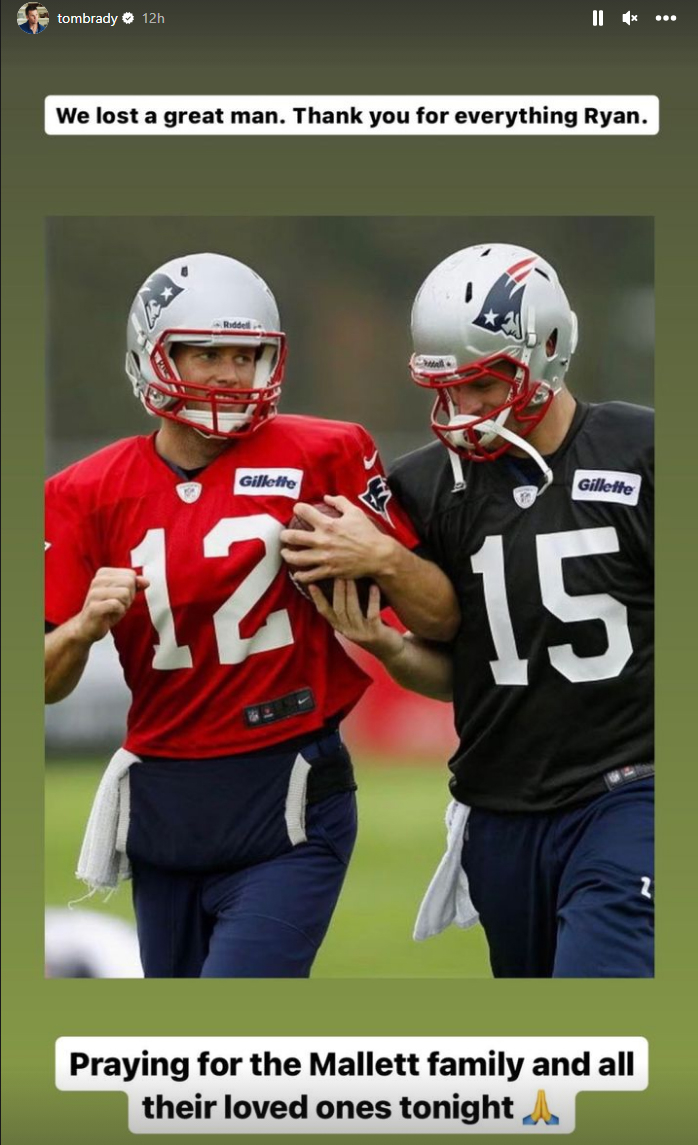 The Patriots' Twitter account shared condolences with Mallett's family on Tuesday, writing, "The New England Patriots are deeply saddened to learn of the sudden and unexpected passing of former quarterback Ryan Mallett. Our thoughts are with the Mallett family, his former teammates and all who are mourning his loss."