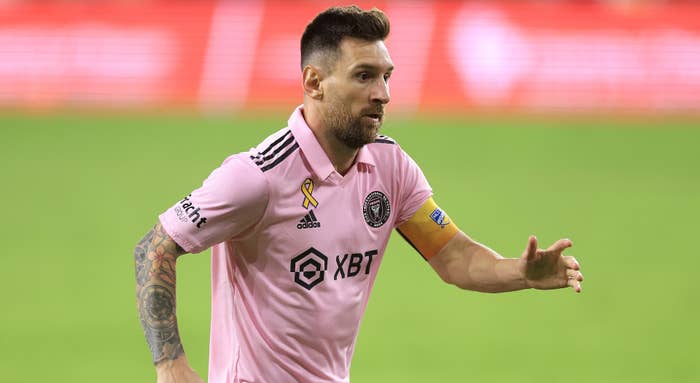 Lionel Messi continues to draw A-list crowds amidst his recent arrival to the MLS, as an endless array of celebrities were on hand Sunday night to watch the Argentinian superstar and Inter Miami CF take on LAFC in Los Angeles.
Among those in attendance at BMO Stadium in Los Angeles were Leonardo DiCaprio, LeBron James, Prince Harry, Magic Johnson, Tom Holland, Will Ferrell, Gerard Butler, Mookie Betts, Selena Gomez, Tyga, Jason Sudeikis, and Edward Norton, among others.
The star-studded guests were blessed with more magic courtesy of Messi, who had two assists in Inter Miami's 3-1 victory, which gives Inter Miami a 10-0-1 record since Messi joined the club on July 21.
Sunday night's match also saw a rogue fan, who was wearing a Messi Barcelona jersey, run onto the field and approach the 36-year-old soccer star, before Messi's bodyguard joined forces with stadium personel to take the man down.
The New York Post notes Messi's personal security guard is Yassine Chueko, a former Navy SEAL who served in Iraq and Afghanistan. For good measure, Chueko is also an MMA fighter.
Check out a clip of the fan running onto the field in the tweet below.