Leonard Fournette Trolls Micah Parsons for Calling Him Out Over Viral Chip Block
Dallas Cowboys linebacker Micah Parsons called out Tampa Bay Buccaneers running back Leonard Fournette for a chip block he delivered on Sunday.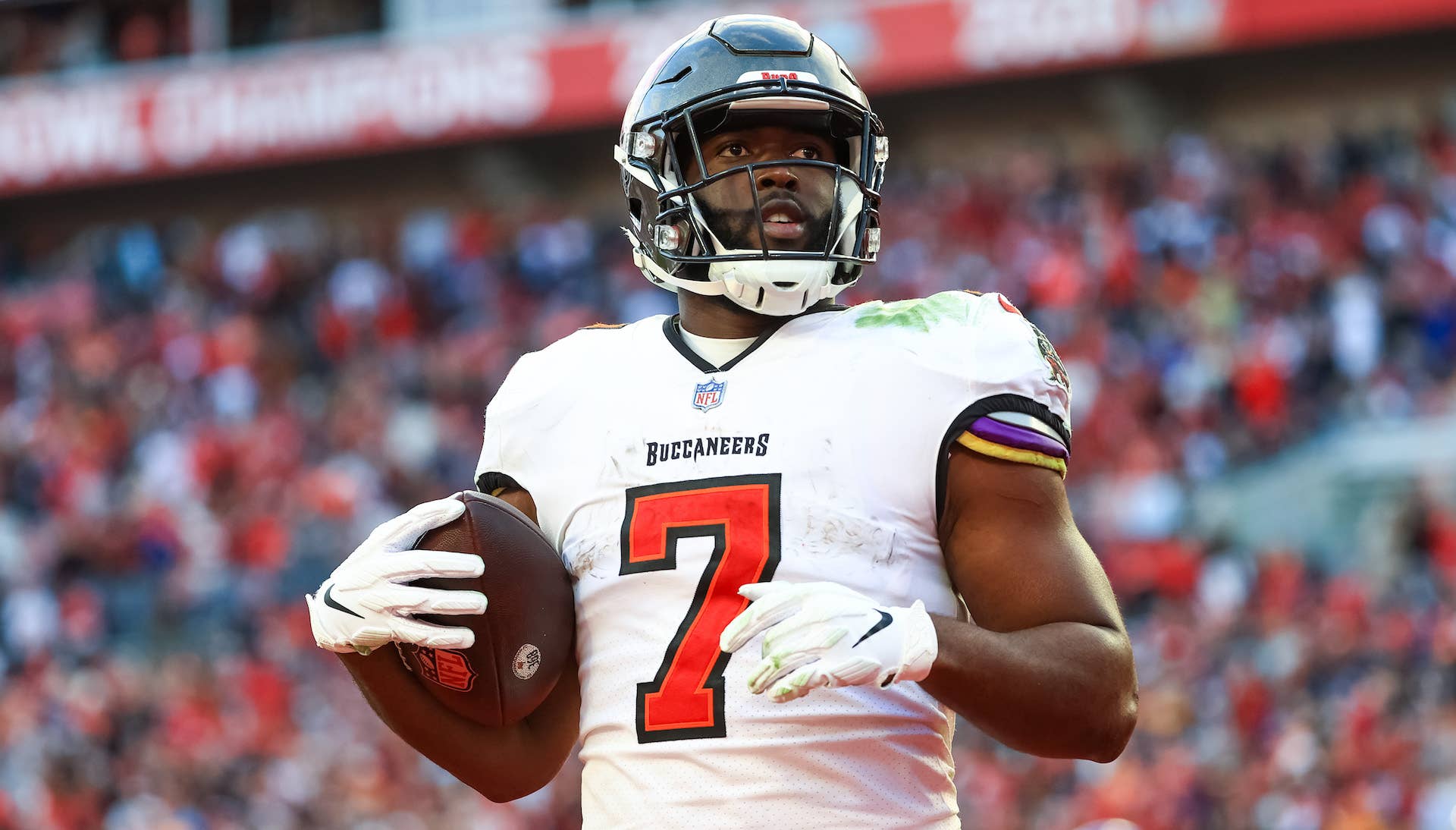 Getty
Photo by Mike Ehrmann/Getty Images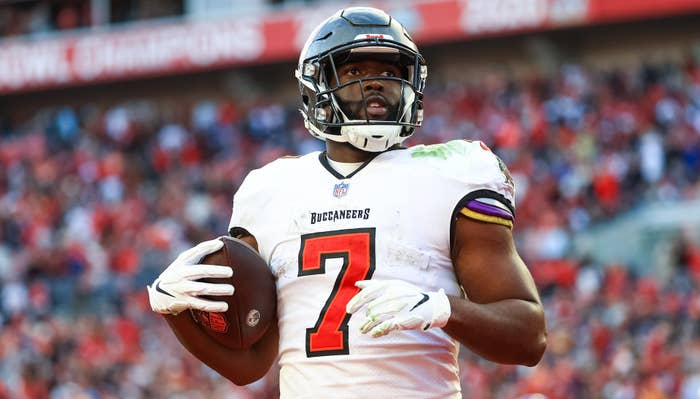 The first Sunday Night Football game of the 2022 NFL season failed to live up to the hype, as Tom Brady led the the Tampa Bay Buccaneers to a 19-3 win over the Dallas Cowboys.
Although the matchup was short on offensive fireworks, one of the most memorable plays saw Buccaneers running back Leonard Fournette deliver a vicious block on Cowboys linebacker Micah Parsons. The play occurred during the second quarter, as Fournette lowered his right shoulder into Parsons' chest, sending the 2021 NFL Defensive Rookie of the Year to the ground.
It didn't take long before the clip circulated social media, which Parsons has since taken issue with. The second-year linebacker hopped on Twitter just after midnight Monday to call out Fournette for his chip block.
"Now go watch the tape!" Parsons responded to a video of the block. "And see what happened when it was me and him one on one!! You hit someone not looking, you straight pus**y!! Stop hyping this weak ass shit it's football!!"
He also made sure to note shortly after, "There is legit nothing to be mad about it's FOOTBALL!! Crack blocks happens!! Y'all are so funny!!!"
Several hours later, Fournette responded to Parsons' original comment by posting a quote tweet with a GIF of Michael Jordan crying in the rain. 
While the Bucs running back may have come out on the winning side of the exchange, it's worth noting that Parsons isn't the only one who had a problem with Fournette's block. On Monday morning, Buffalo Bills linebacker Von Miller also took to Twitter to blast Fournette for his hit.
"This block must be taken out the game," Miller wrote. "This is the future and we are just letting the offense tee off on our marquee pass rushers! You can get the job done without this much contact!"