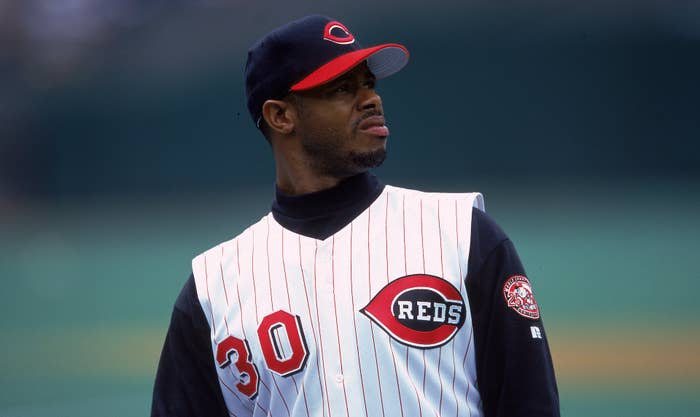 Nearly 14 years since he played his last game for the Reds, Ken Griffey Jr. will reportedly be one of the highest-paid players on Cincinnati's payroll this season.
Cincinnati sports anchor, Richard Skinner, took to Twitter on Tuesday to point out that Griffey stands to earn $3.59 million from the Reds this season, making him the sixth-highest paid player on the club's roster.
The 52-year-old Hall of Famer, who retired from baseball in 2010, signed a nine-year, $112.5 million contract with the Reds in 2000. Nearly 50 percent of Griffey's contract was deferred from 2009 until 2024, which means he will continue to receive $3.59 million every year through 2024. 
Unfortunately for the Reds, Griffey's tenure in Cincinnati never lived up to expectations. When he arrived in Cincinnati at the turn of the century, the then-30-year-old superstar was just two years removed from winning the American League MVP, and had led the league in home runs for three consecutive seasons. 
Griffey's time with the Reds resulted in just three All Star selections, as injuries kept him sidelined for nearly 50 percent of Cincinnati's games from 2002 to 2004. In 2008, Griffey returned to Seattle, where he would retire from baseball in 2010.