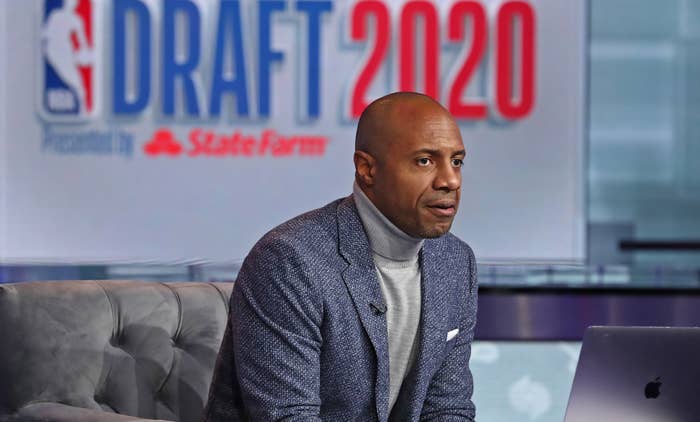 ESPN analyst Jay Williams believes the NBA "missed the mark" in its handling of Ja Morant, who earlier this month was suspended for eight games after brandishing a gun in a video posted on social media.
On Thursday, Williams shared his thoughts on Morant's situation during his ESPN radio show Keyshawn, Jay Will and Max.
"Everybody makes mistakes," Jay said. "I think we're all willing to say this is a learning opportunity for Ja. But I will say this: I do believe the NBA missed the mark on his suspension."
Williams continued, "I thought he should've been suspended for the rest of the regular season, without pay, and his return should have been subject to successful counseling from the NBA."
Later, Williams argued the "punishment was a little bit too lenient" for an incident that involved "guns and alcohol and all this other stuff." It's worth noting Morant has denied having an "alcohol problem," which NBA commissioner Adam Silver appeared to suggest when saying Morant was in an "intoxicated state" while posting the infamous Instagram Live video.
"I think whenever you involve guns and alcohol and all this other stuff, I think there's a high standard that needs to be setting that bar that needs to be set around the league, and setting that kind of example," Jay Williams said. "Now, come back and play in the playoffs, but I thought the punishment was a little bit too lenient."
Watch Williams' share his take on Ja Morant's suspension in the clip up top.