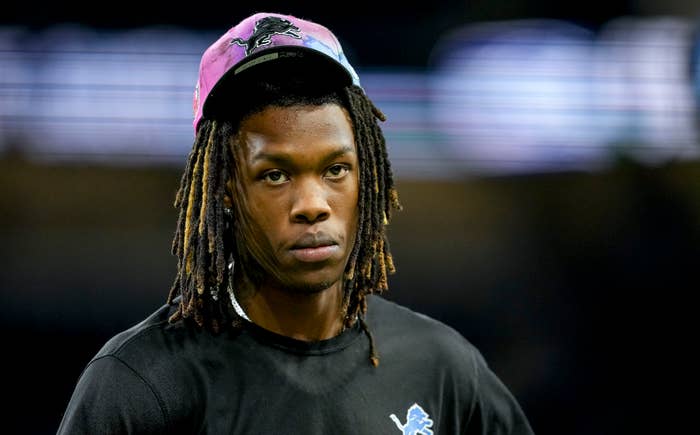 Detroit Lions wide receiver Jameson Williams has been suspended six games for violating the NFL's gambling policy, the league announced on Friday.
Lions receiver Stanley Berryhill also received a six-game suspension.
Three other players have been suspended for at least one year, including Lions defensive back C.J. Moore and receiver Quintez Cephus, as well as Washington Commanders defensive tackle Shaka Toney. 
Alliance Sports, the agency which represents Williams, released a statement clarifying Jameson's actions. Alliance maintains that though the former Alabama wideout placed wagers at the Lions practice facility, Williams did not bet on the NFL.
"Jameson takes full responsibility for his actions and is very apologetic to the NFL, his teammates and the fans and city of Detroit, the statement read. "However, it is important to note that Jameson's violation was not for betting on football but rather due to a technical rule regarding the actual location in which the online bet was placed – and which would otherwise be allowed by the NFL outside of the club's facility. Jameson would never intentionally jeopardize the integrity of the game he loves so much and looks forward to getting back to his team as soon as possible." 
Meanwhile, Lions GM Brad Holmes announced that the organization has released Quintez and Moore following the suspensions. 
"We have made the decision to part ways with Quintez and C.J. immediately," Holmes said in an official statement. "We are disappointed by the decision making demonstrated by Stanley [Berryhill] and Jameson [Williams] and will work with both players to ensure they understand the severity of these violations and have clarity on the league rules moving forward."