Derek Jeter Addresses Infamous Rumor About Him Giving Gift Baskets to One-Night Stands
In ESPN's upcoming docuseries 'The Captain,' New York Yankees legend Derek Jeter addresses the rumor about him giving gift baskets to one-night stands.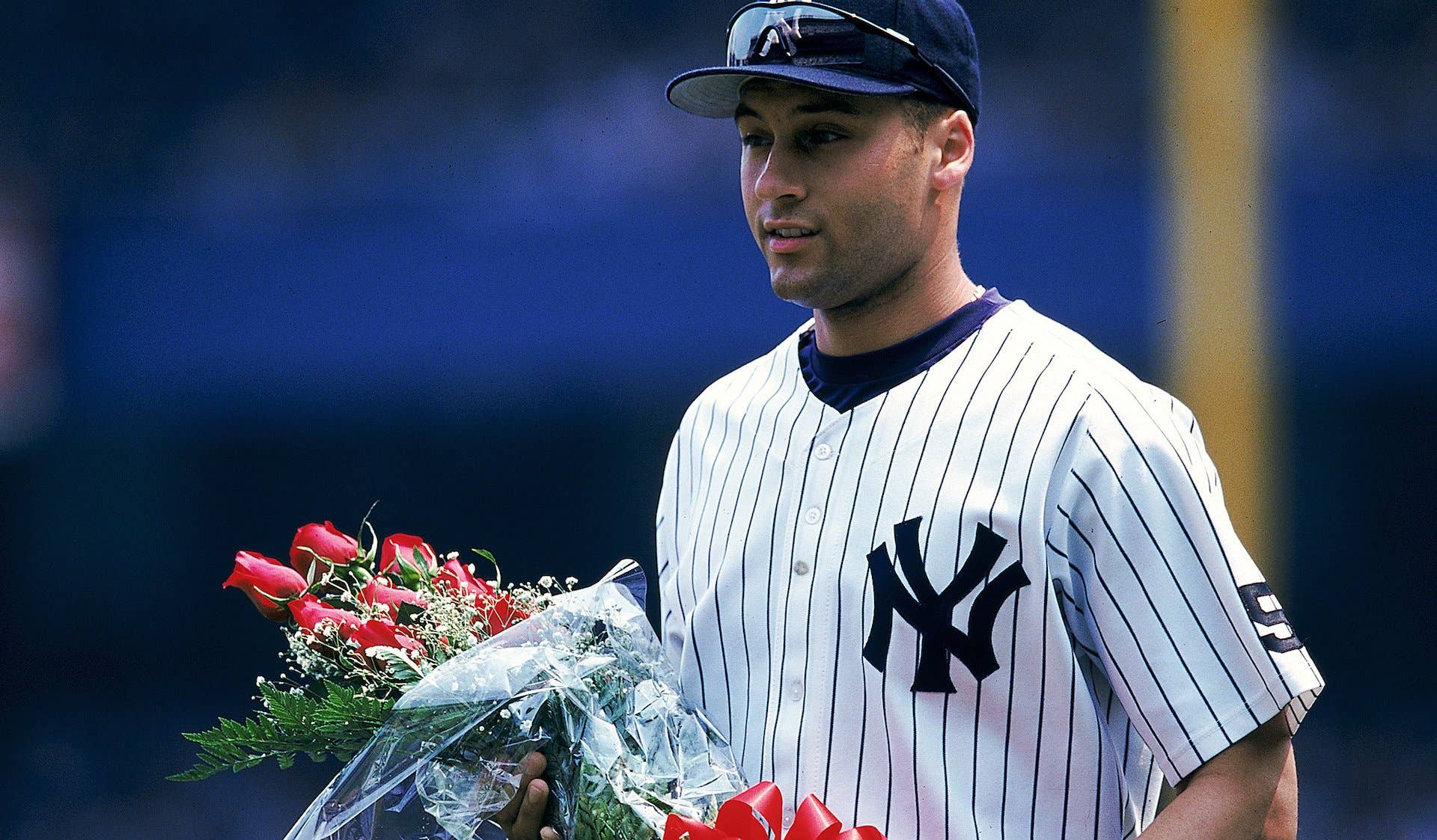 Getty
Photo by Vincent Laforet /Allsport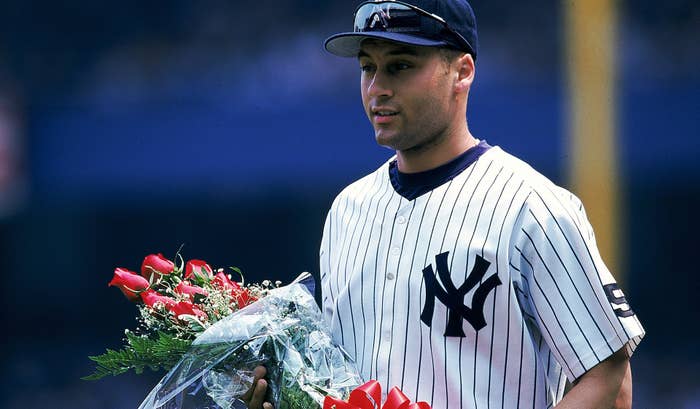 Derek Jeter has addressed the infamous rumor that he gave gift baskets to women after having one-night stands with them.
Back in 2011, the New York Post published a story highlighting the New York Yankees legend's alleged habit out of handing out gift baskets filled with his own memorabilia to women he slept with. 
"Derek has girls stay with him at his apartment in New York, and then he gets them a car to take them home the next day. Waiting in his car is a gift basket containing signed Jeter memorabilia, usually a signed baseball," a source told the outlet at the time.
Per Us Weekly, the New York Yankees legend shuts down the rumor in a segment from ESPN Films' latest documentary series The Captain, which premieres on July 18. 
"I read the article," Jeter explains in the series. "You know, you see it, and then it's like, 'How the fuck did people come up with this?' You know, basically, that's it. And who would believe this shit? And you believed it!"
Jeter continued, "It's a story that became larger than life. People keep regurgitating this story that never happened. Never happened."
The former Yankees shortstop also recalled an encounter with a fan at Starbucks, where a man told Jeter he incorporated the routine into his own dating life. 
"I remember being at a Starbucks one time and there's some random guy behind me and he says, 'Hey, I just want to let you know that I'm giving out gift baskets because you did,'" Jeter shared. "And I turned around and said, 'You're a fuckin' idiot!' And the look on his face. … Like, did he think I was gonna say, 'Yeah, good job, man!'"
Watch the trailer for The Captain below. The seven-episode series premieres July 18 on ESPN at 10 p.m.