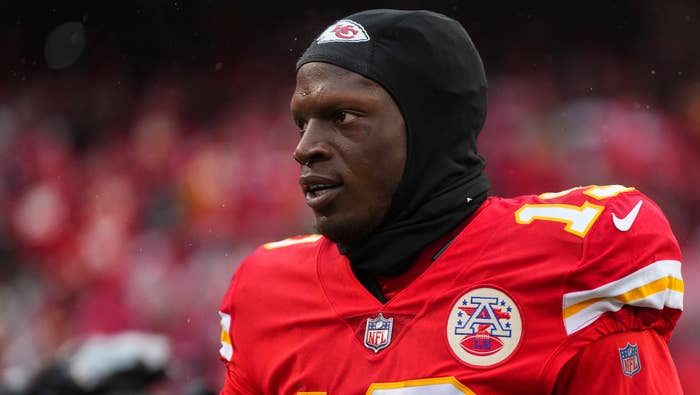 Kansas City Chiefs wideout Kadarius Toney is stepping away from Twitter following his miserable performance Thursday night against the Detroit Lions.
On Friday afternoon, NFL fans noticed Toney's X account has been deactivated.
It's hard to blame the third-year wide receiver, as Toney was roasted across social media following the reigning Super Bowl champions' season-opening 21-20 loss to the underdog Lions. On the flip side, you'd be hard pressed to find a Chiefs fan who feels sorry for the 24-year-old receiver, and for good reason.
Toney finished with one catch and one rushing attempt, each for minus-1 yard in Kansas City's loss. Even more, Kadarius dropped four passes, one of which bounced off his hands and resulted in a pick-six that tied the score 14-14 early in the third quarter. Late in the fourth, Toney dropped another pass that could've won the game for Kansas City.
Toney's rough night comes on the heels of a solid performance in the Chiefs' win over the Eagles in Super Bowl LVII, where Kadarius caught one touchdown in addition to a record 65-yard punt return in the fourth quarter.
While speaking with reporters following Thursday's game, Patrick Mahomes defended Toney, maintaining that he hasn't lost faith in the young wide receiver.
"I have trust in KT. He missed a lot of training camp," Mahomes said. "Obviously, he wanted to play and fought in rehab hard so he could play. Stuff is not always going to go your way, obviously; he would have wanted to catch a few of those in the game, but I have trust that he is going to be the guy that I go to in those crucial moments and he's going to make the catch and win us some games like he did last year and get him more and more reps. I'm sure that those drops will disappear."