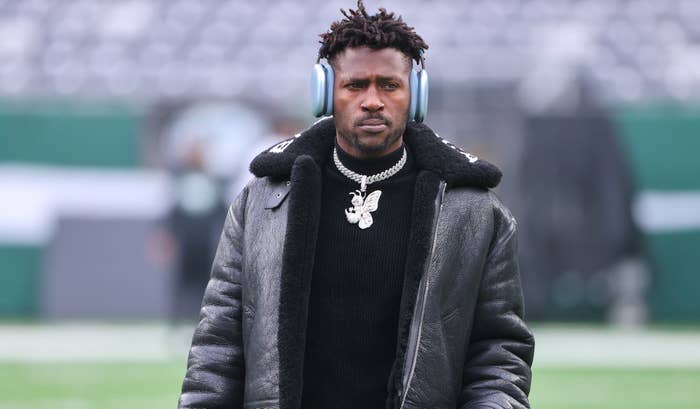 Just four months after he was released by the Tampa Bay Bucs after walking off the field during the team's Week 18 game against the Jets, Antonio Brown is talking retirement. 
The former All-Pro wide receiver took to Twitter on Monday to express his desire to finish his NFL career with the Pittsburgh Steelers, who he spent his first nine seasons with, before revealing that he has no plans on playing for the team.
"Just wanna retire a Steeler," AB wrote, adding, "Not play, just retire so we clear."
The tweets arrive less than a month after Brown made his foray into the music world with the release of his debut album, Paradigm. 
However, as recently as January, AB maintained that he hadn't ruled out a return to the NFL. During a wide-ranging conversation with Complex, Brown revealed he hadn't stopped thinking about his football career.
"I'm a football player, man. I'm a professional athlete. Let's not get that twisted. That's my main thing," he said, adding that he's already been in contact with some organizations. "A couple teams called," Brown shared. 
When asked how he feels about how things ended with Tampa, Brown admitted that he could have handled his emotions better, but defended his actions overall.
"It's not a good feeling with the way it ended, but I just feel good that I represented myself the right way," he said. "I could have handled my emotions better from walking off the field and making a distraction, but in that moment, I just didn't want to be a part of it no more. You're sacrificing your health to play with someone, and they don't really respect that, so to me that was a smack in the face."