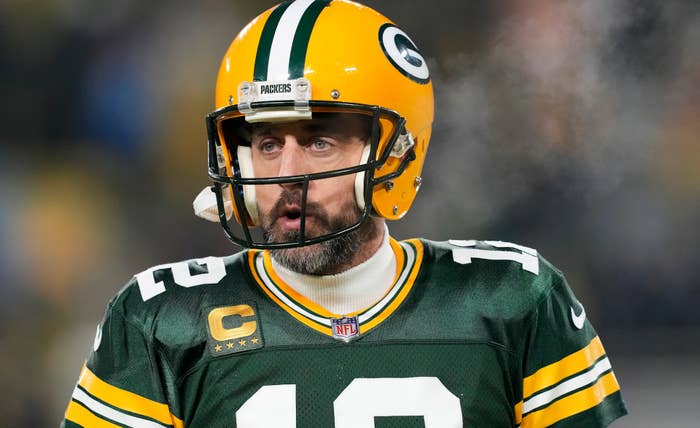 Aaron Rodgers knows what he wants.
According to ESPN's Dianna Russini, the four-time MVP quarterback gave the New York Jets a list of free agents he wants to play with if he does end up on the team.
The list includes three Packers wideouts, Allen Lazard, Randall Cobb and Marcedes Lewis, as well as former All-Pro wide receiver Odell Beckham Jr., who's been a free agent since tearing his ACL in February 2022 in Super Bowl LVI.
Rodgers to the Jets has seemed like a done deal for weeks, but the trade has yet to happen. Many people in and around the NFL believe it's only a matter of time.

Back in January, Rodgers appeared on the Pat McAfee Show, where he mentioned Lewis, Cobb, as well as Packers teammates Bobby Tunyan and David Bakhtiarai, as guys he'd love to suit up with on his next team.
"A guy like Marcedes Lewis, he's an important cog in the wheel of the locker room and the momentum of the team," Rodgers said. "That's a guy I want to finish my career with. If I'm playing, I want that guy next to me."
"I want the Randall Cobbs of the world – if he wants to keep playing – in my locker room. Guys you can win it with. Allen Lazard, David Bakhtiarai. There's a lot of interesting names that we'll see if there's desire to re-sign certain guys that are glue guys in the locker room, will be an interesting conversation to be had."
Watch Rodgers' full interview on the Pat McAfee Show below.