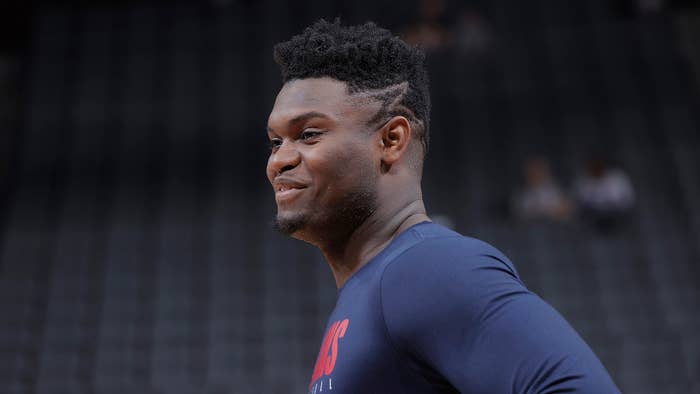 While most of us probably spent our time in quarantine putting on a few, Zion Williamson looks to have spent his getting absolutely ripped. A photo of Williamson's impressive new physique emerged online, Thursday, sending NBA Twitter into a frenzy. 
The photo of the 19-year-old phenom arrives just as Pelicans GM David Griffin revealed that three players on the team have test positive for the coronavirus. Despite those obvious concerns, it appears as though Zion is ready to get back in action.
Speaking with reporters on Thursday, Williamson said that his workout regimen has seen him focus on conditioning and improving his bond with his Pelicans teammates. "I'm preparing myself by bonding with my teammates again and talking to them and saying, 'We're going to get though this,'" he said. "I feel like I am in good shape right now."
Yeah, no kidding.