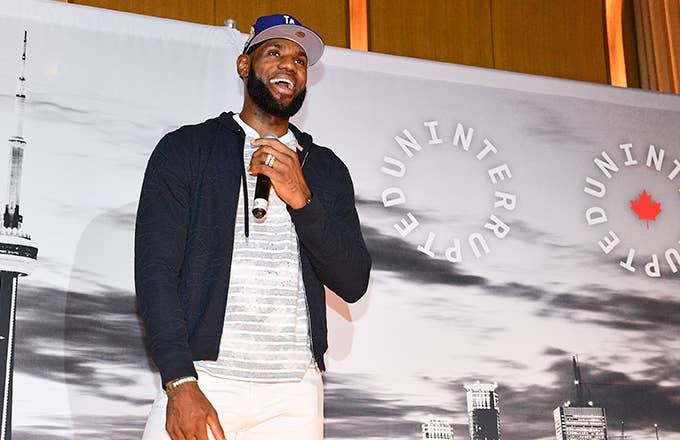 LeBron James has been excitedly posting on social media about his beloved "Taco Tuesday," but now he might be looking to make bank off the phrase. In a trademark application discovered by lawyer Josh Gerben, James' company, LBJ Trademarks LLC, has filed to trademark "Taco Tuesday" for posts on social media and a podcast of the same name.
The trademark application states that James is seeking rights to the phrase for "advertising and marketing services provided by means of indirect methods of marketing, communications, namely, social media, search engine marketing, inquiry marketing, mobile marketing, blogging and other forms of passive, shareable or viral communications channels."
James first started to post about Taco Tuesday on his Instagram this summer, although he didn't exactly invent the phrase. The series has featured gems like an Anthony Davis appearance and a sneak peek at the Space Jam 2 jerseys.
In the lead-up to the 2019-20 NBA season, the Lakers forward has been enjoying his summer by sharing moments with his family on Instagram. Recently, he admitted that he "literally cried" when he saw his sons practicing basketball together. "It's in his [DNA]," he captioned one post of Bronny practicing.