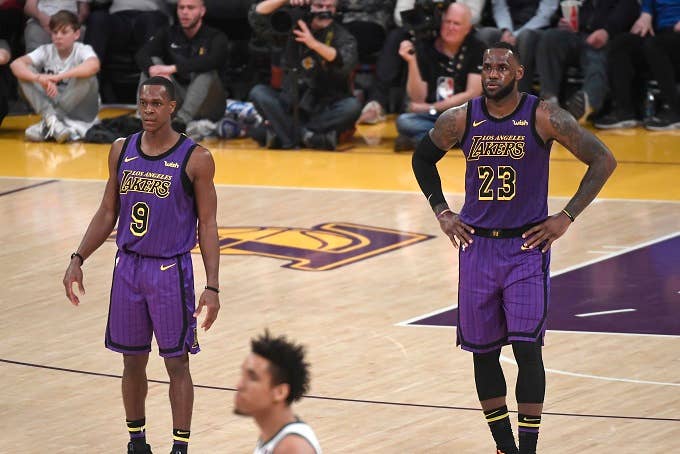 In the final quarter of the Lakers' fourth straight loss, Rondo sat in the premium seats rather than on the bench next to his teammates. The veteran said it had nothing to do with how his team was playing, or his feelings about the season.
"I've done it like maybe eight, 10 times this year. I don't know why it's a big deal now," he told ESPN. 
It's true that Rondo has been spotted sitting courtside in other games. He decamped for the front row during the team's humiliating 136-94 beatdown at the hands of the Indiana Pacers on February 5. Rondo told Los Angeles Times reporter Tania Ganguli that he likes the courtside seats and takes advantage of them when they are empty. 
The Lakers have lost six of their last seven games and are currently 6.5 games behind the eighth seed in the Western Conference. The team appears to be well on the way to another year without a playoff berth. They have failed to reach the postseason every year since 2013 and the inclusion of LeBron James doesn't look like enough to get this Luke Walton-led squad over the hump.