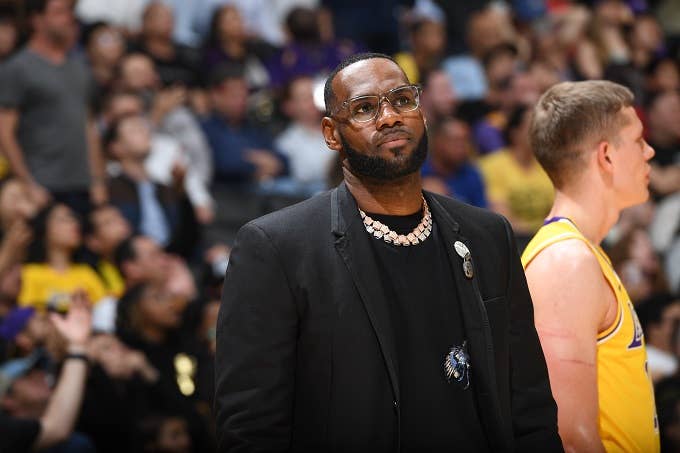 Los Angeles Lakers fans are fed up with the team's continued mediocrity, so they're taking to the sun-baked streets of Downtown Los Angeles. Fans will stage a protest outside of the Staples Center on Friday morning to let Jeanie Buss know that they've had it. 
Twitter users were quick to point out that the Lakers weren't the first fans to organize a stadium protest of their begrudingly beloved team. Cleveland Browns fans surrounded the stadium after their 0-16 season for a parade/protest. 
Lakers star LeBron James was in Cleveland at the time. He said that fan collective action like this would make him angry, but added that he didn't think it was the fans' fault they were upset. 
"I'd be pissed," James told The Athletic at the time. "But how are you going to be pissed at the fans? It's not like they don't show up. I mean, damn. It's 1-31. If our fans decided they want to have a fucked up parade and we were 1-31 the last two years? You can't be mad at that. It's fucked up. I understand that as a player, but you've got to try to fix that shit." He also looked on the bright side, admitting fans could do a lot worse. "It could be worse. How 'bout they just boycott a season until y'all win two games in a row?" 
We'll see if he's consistent when his own fans show up with signs and slogans.