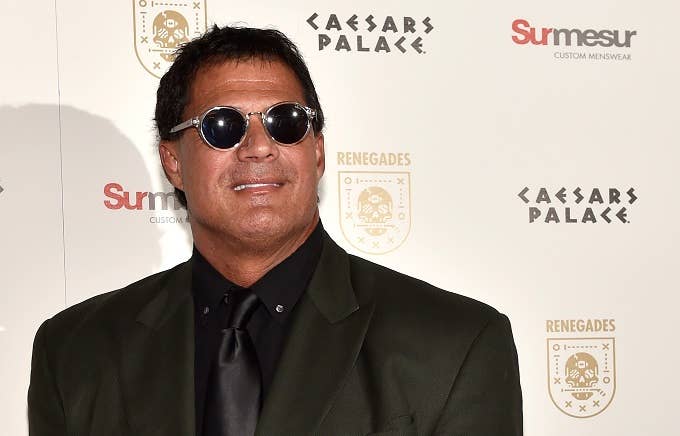 Jose Canseco is famous for hitting balls really far with the assistance of performing-enhancing drugs. The second thing he's famous for is assisting a fly ball into the stands for a home run off his head. In spite of this, he's spent the month doling out advice on Twitter: telling Tim Tebow how to sure up his swing and suggesting that Alex Rodriguez should stop cheating on Jennifer Lopez. 
In a series of unthreaded tweets, Canseco accused A-Rod of cheating on Jennifer Lopez with his ex-wife Jessica.
"Watching World of Dance watching J.Lo text Alex Rodriguez little does she know that he is cheating on her with my ex-wife Jessica poor girl she has no idea who he really is," he wrote. "Alex Rodriguez stop being a piece of shit stop cheating on Jennifer Lopez. (sic)"
This rant alone is more than enough reason to think that Canseco is not well, but he provided a bit more evidence to anyone on the fence. He closed the tirade by challenging Rodriguez to a fight over Lopez's honor. 
Canseco's attack isn't entirely out of left field (that one's for all the dads out there), he went after A-Rod shortly after Lopez and Rodriguez shared that they are engaged.