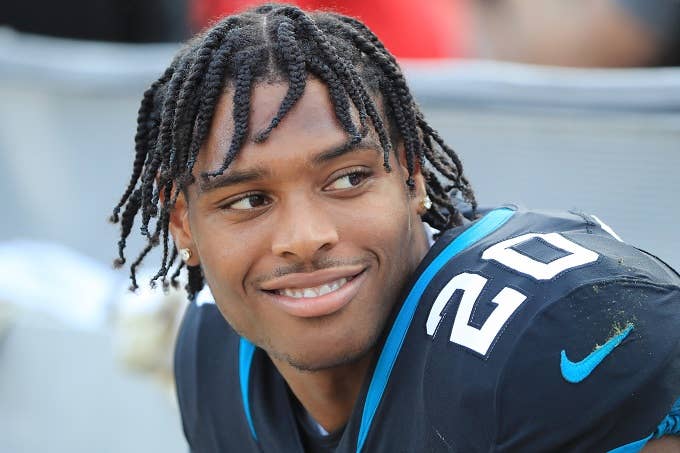 The Jacksonville Jaguars hate the Indianapolis Colts more than any other professional sports team outside of the one in Nashville. Jalen Ramsey doubles down on this animosity by not liking literally anyone outside of his own family. When the teams met on Sunday, it was an impossibility that the all-world cornerback would get off the field without clowning somebody. Unfortunately for the Colts QB, the league's best trash-talker set his sights on Andrew Luck and gloriously faked him out with an insincere helping hand. 
In the clip, Andrew Luck can be seen running for it and making the wise decision to slide in front of Ramsey. Standing over Luck, Ramsey offers a hand up off the turf. When Luck reaches for him, Ramsey pulls his hand back and keeps walking. 
Even NFL commentators — who tend to be the worst kind of "play the game the right way" hacks — couldn't help but laugh. And sykes that good don't come without work. Ramsey was spotted practicing the move before the game.   
Cold-blooded. 
While Ramsey's decision to look like he was having fun while playing a game is sure to stir up a bit of controversy, it probably won't match the din of fans who are mad at the way the 6-0 Jags win ended. With the clock winding down, Luck tossed a pass to tight end Erik Swoope near the sideline. Ramsey slammed into Swoope, seemingly pushing him out of bounds to stop the clock with time for one more desperate throw. However, refs ruled that Swoope's forward progress was halted in bounds and the clock should keep rolling. 
Maybe the refs just knew it was Ramsey's day to son the Colts.